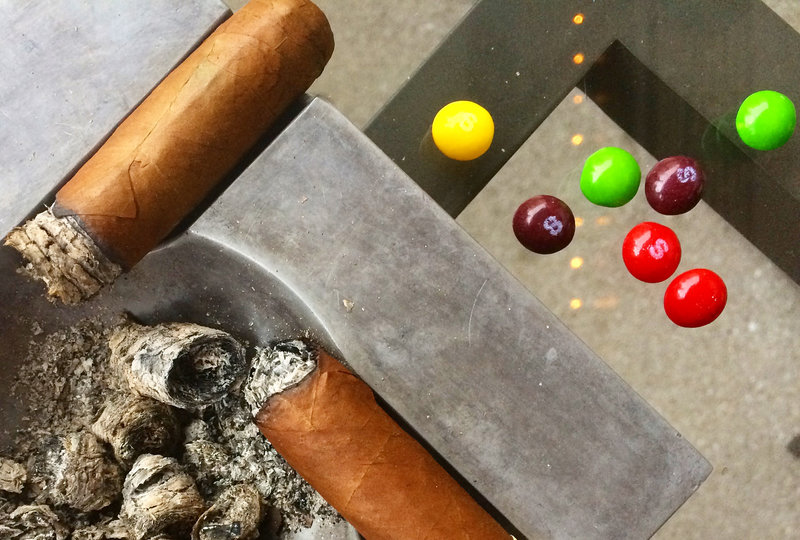 Cigar sommeliers seek to perfect drink and cigar pairings…
Just a couple of decades ago, there might have been an ashtray on your restaurant table, while bartenders with cigarettes hanging out of their mouths poured your cocktails. However, the rise of smoke-free bars and restaurants across the U.S. means that most diners no longer have the scent or taste of tobacco mingling with their grilled salmon or crème brûlée — and many would say that's a good thing. Besides being unhealthy, smoking also appears to mess with taste perception.

You won't find cigarette smokers at Bourbon Steak, the fine dining restaurant at the Four Seasons Hotel in Washington, D.C. Executive chef Joe Palma says that he wouldn't want diners chain-smoking between courses, possibly affecting the flavors he's painstakingly created in the kitchen. However, he's still a fan of the new cigar pairing program at Bourbon Steak — offered in specially designated smoking areas of the hotel. "I don't mind if a guest wants to end their meal with a cigar and a drink, especially because the pairings are the opposite of what they might expect," Palma says.
Read on at The Salt.