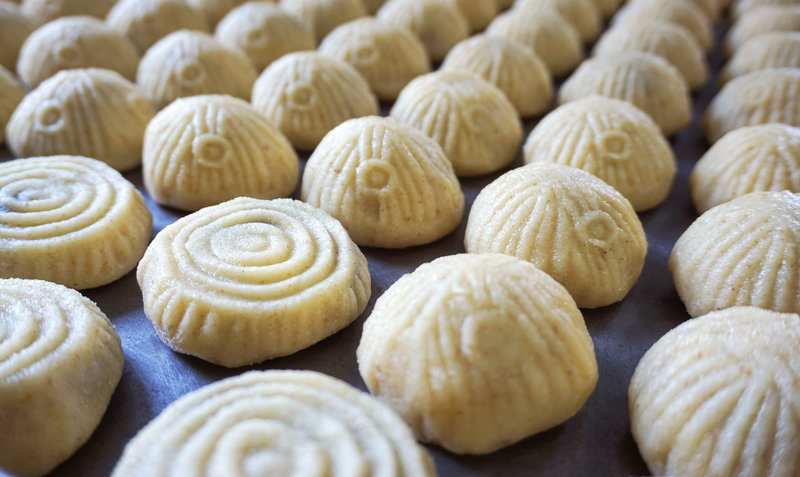 The tradition and history surrounding maamoul…
Be it Easter or Eid, holidays in the Levantine region of the Middle East are incomplete without a shortbread cookie called maamoul. Stuffed with date paste or chopped walnuts or pistachios, and dusted with powdered sugar, these buttery cookies are the perfect reward after a month of fasting during Ramadan or Lent.

The dough is made with wheat flour or semolina (or a combination of the two), then pressed into special molds, traditionally carved in wood. And the fillings are fragrant with rosewater or orange blossom.

In the weeks leading up to Easter, the Beirut sweet shop Helwayat Al-Salam becomes a veritable factory of maamoul. Owner Mitri Hanna Moussa dips pitted dates into rosewater, then passes them through a meat grinder to make a paste. Mitri's mother, Samira, a small, older woman with wrinkled hands but perfectly manicured nails, sits at a makeshift table sorting pistachios. She makes sure that neither a speck of shell nor a single shriveled pistachio makes its way into their renowned cookies. Once all ingredients are ready, Mitri and his assistant pinch off balls from their mountain of semolina dough. They shape the dough balls into small cups which they stuff with either date paste, pistachios or walnuts.
Read on at The Salt.