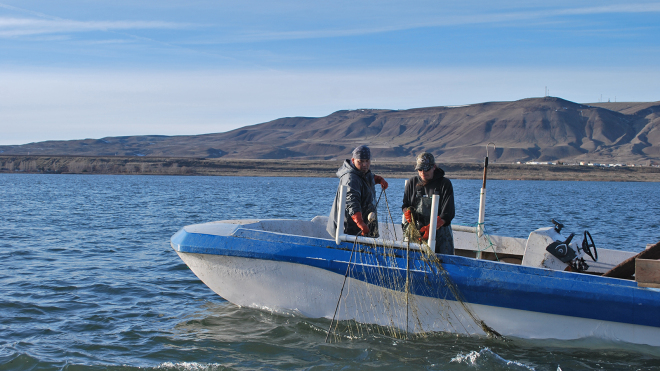 On salmon fishing along the Columbia River…
Out in the middle of nowhere, people look out for one another. That fact is especially evident in the boonies of southern Washington as you cut east along the Columbia River in the company of "Sockeye" Suzy Lumley. If you come across her, don't be surprised if she hands you some canned salmon…

Lumley has enough to share. She runs a small business canning and selling Columbia River sockeye and other species. Poverty is vicious and familiar, especially for the Yakama, Umatilla, Warm Springs, and Nez Perce Nations, the primary tribes that live out here. At the end of a long winter, especially, every can of fish helps.

Northwestern Native Americans have caught salmon from the Columbia River for thousands of years. Nowadays, for nine months out of the year, tribal fishermen leave their reservations and relocate to trailer camps that pop up every few miles along a roughly 150-mile stretch of riverbank.
Read on at Grist.