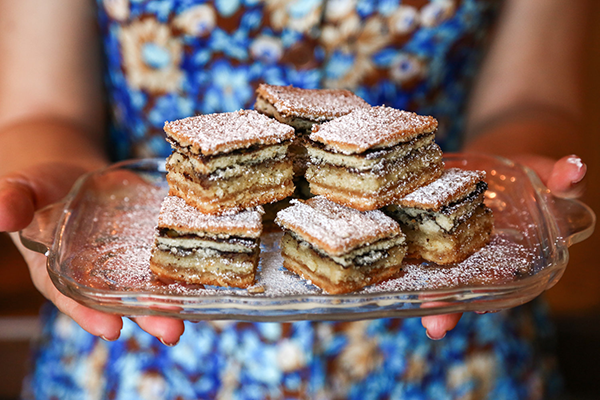 Cool New School woman doing cool things!
The Yiddish word schmaltz and its adverb cousin schmaltzy refer to two very divergent concepts: rendered chicken fat –– that hard stuff on top of a cold homemade soup –– and something that is overly sentimental. When it comes to the foods we love and cherish, there can be no shortage of either.

Naama Shefi would agree. Recently, over a bag of schmaltz-infused popcorn, 90 people came together in lower Manhattan to celebrate the formation of the Jewish Food Society, a new organization Shefi created that aims to honor the global wonder of Jewish food.
Read on at The Salt.