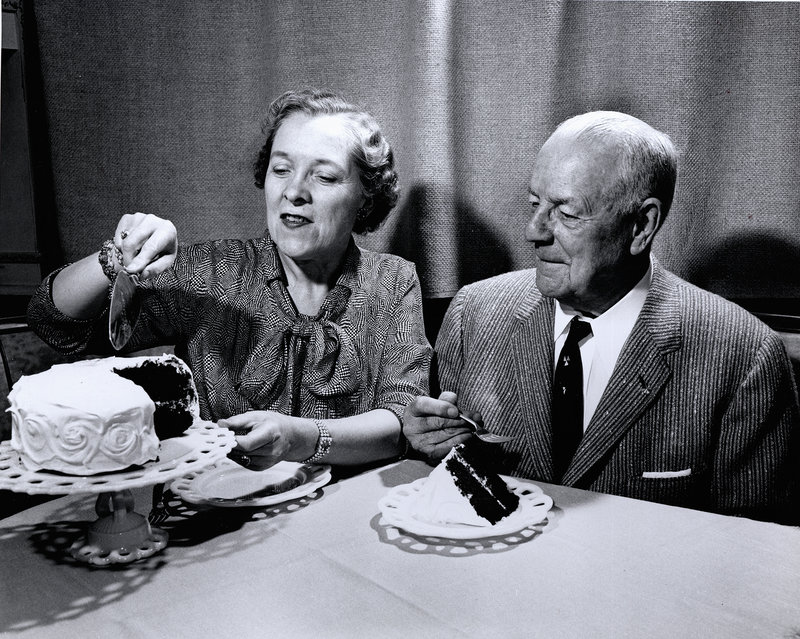 The fascinating backstory of Duncan Hines…
Duncan Hines, traveling salesman and future purveyor of boxed cake mix, considered himself an authority on a great many things: hot coffee, Kentucky country-cured ham and how to locate a tasty restaurant meal, in 1935, for under a dollar and a quarter.

By the 1950s, Hines' name would be plastered on boxes of cake mix; housewives would turn to his products for consistent quality and superior taste. Newspaper photographs featured Hines clad in a white chef's apron, hoisting a neatly frosted cake or thoughtfully dipping a spoon into a mixing bowl.

But Duncan Hines wasn't a chef — in truth, he could barely cook. For most of his career, he had just been a businessman, desperate for a decent meal on the road. Through his search for the best restaurants across America, he became an accidental gourmand, an unlikely author and homegrown connoisseur.
Read on at The Salt.