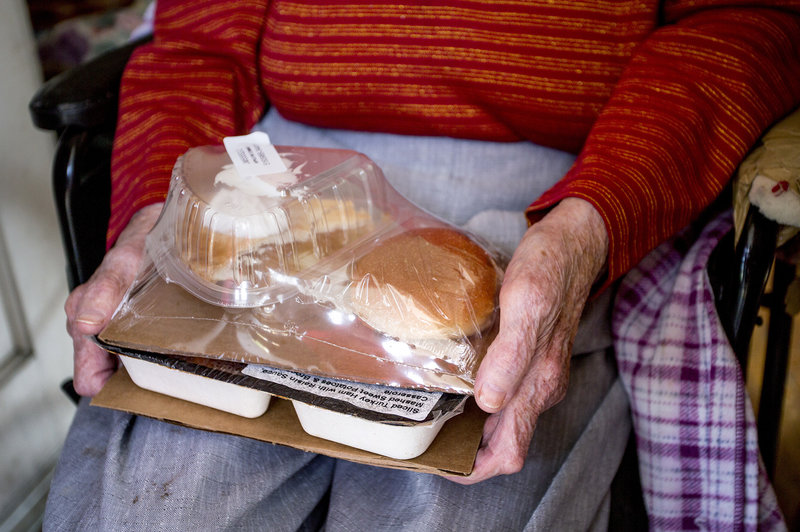 Will Meals On Wheels face irreversible damage from the Trump administration's budget cuts?
Call it an outburst of outrage giving.

Since President Trump's budget proposal was unveiled last Thursday, Meals on Wheels America, the national group which says it supports more than 5,000 community-based organizations that deliver meals to homebound seniors, has seen a flood of donations.

"On a given day, Meals on Wheels America typically receives $1,000 in unsolicited online donations. Since Thursday morning, we've received more than $160,000 in online donations," says Jenny Bertolette, vice president for communications for the national group — which speaks on behalf of local programs and advocates for seniors, but does not itself deliver meals. It plans to use the money to fund awareness campaigns, among other things.
Read on at The Salt.