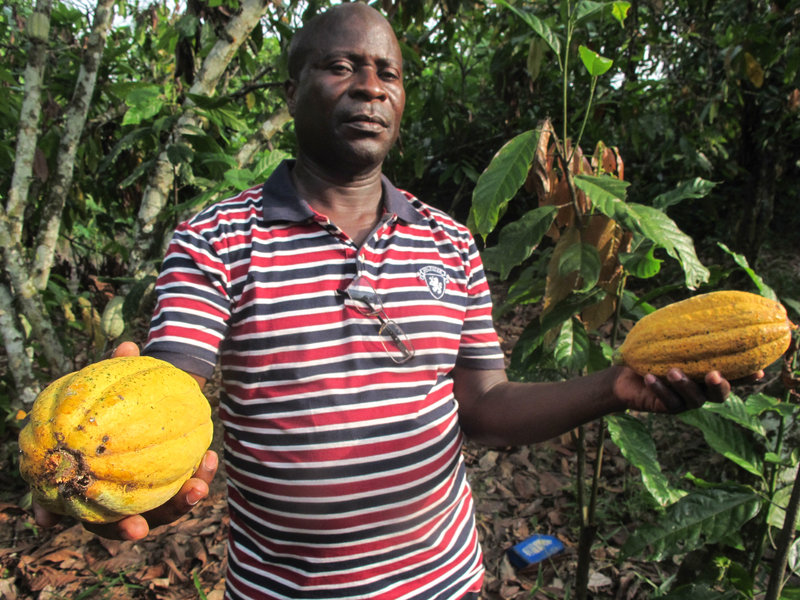 The impacts of a decline in cocoa prices…
In all his 50 years, Georges Kouamé Koffi has eaten chocolate once. "Someone gave me a piece to try," says the cocoa farmer. "It was lovely." Chocolate bars are on sale at a store in his city of San Pedro, in southwestern Ivory Coast. "But they are too expensive for us," he says…

And Kouamé Koffi is among hundreds of thousands of Ivorians currently suffering from the knock-on effects of a devastating cocoa crisis brought on by a range of factors that are beyond their control. These include the lowest cocoa price on the New York Stock Exchange in eight years, high rainfall creating a bumper harvest, a dip in the world's appetite for chocolate, price fixing, speculation, politics and the mood swings of hedge funds.
Read on at The Salt.