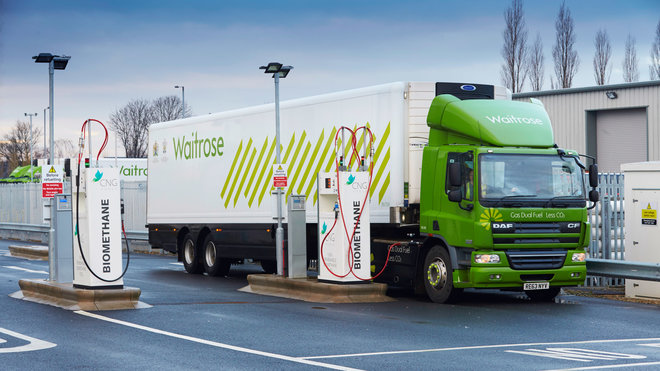 One company's initiative to lessen the footprint of the food industry…
The food we toss in the trash can do more than littler a landfill. Food waste can be turned into biogas, which can power everything from electricity to 18-wheeler delivery trucks, as one United Kingdom grocery store chain has recently shown.

Grocer Waitrose has rolled out a line of 10 lorries that run exclusively on renewable biomethane gas, created from the by-product of rotting vegetables and other food waste. It's the first retailer in Europe to use the technology, according to The Times.
Read on at Food & Wine.