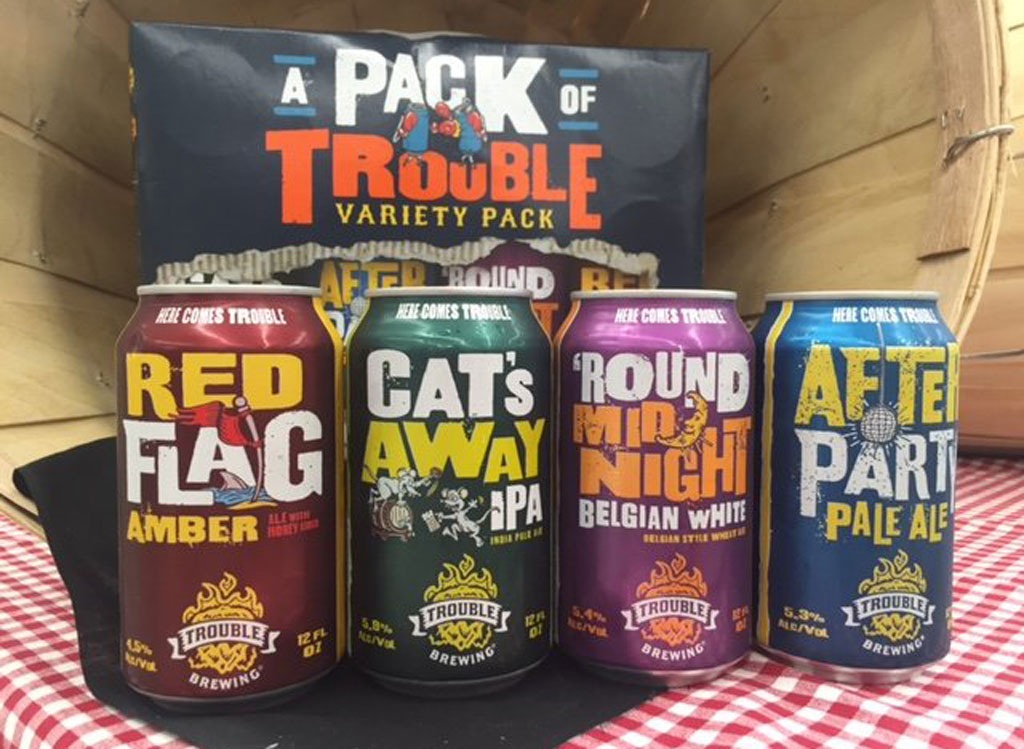 Outrage over an impostor in the craft beer world…
Craft beer is big business. With over $22 billion in sales in 2015, the medium-sized sector of the beer industry is growing rapidly…

And recently, Walmart entered the game, too. Last summer, Walmart rolled out several varieties of craft-looking beer under the Trouble Brewing label, including Cat's Away IPA and After Party pale ale. But last month, the Washington Post looked more deeply into these beers and found that Trouble Brewing doesn't actually exist, and that the beers were actually produced by the Genesee Brewing Company, a major manufacturer that sits under the umbrella of the sixth largest beer producer in the U.S., which is all to day: Trouble is pretty far from a mom and pop operation.
Read on at Modern Farmer.