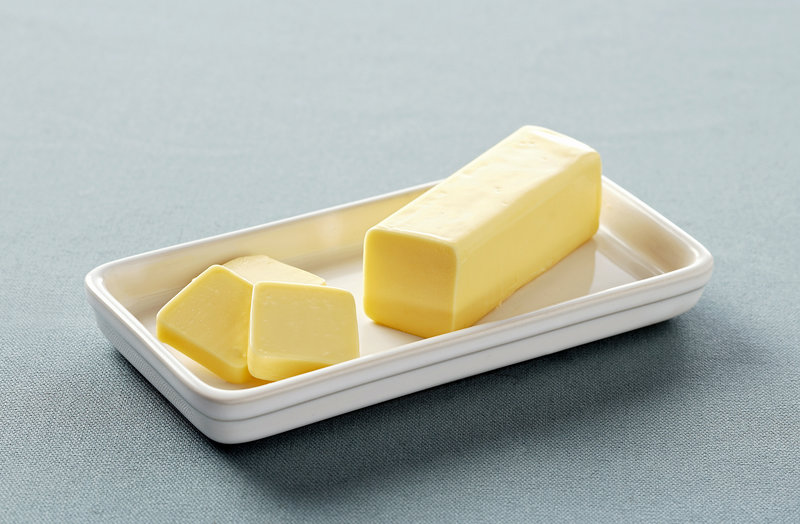 Insight into the origins of butter…
Among the rolling hills of ancient Africa, sometime around 8000 B.C., a dusty traveler was making gastronomic history, quite by accident.

Thirsty from a long, hot journey, the weary herdsman reached for the sheepskin bag of milk knotted to the back of his pack animal. But as he tilted his head to pour the warm liquid into his mouth, he was astonished to find that the sheep's milk had curdled. The rough terrain and constant joggling of the milk had transformed it into butter —- and bewilderingly, it tasted heavenly.

That's likely how it went down, as author Elaine Khosrova explains in her new book, Butter: A Rich History. From happy Neolithic-era accident to inspiration for student protests to tabletop staple, butter has had quite the ride over the past 10,000 years.
Read on at The Salt.