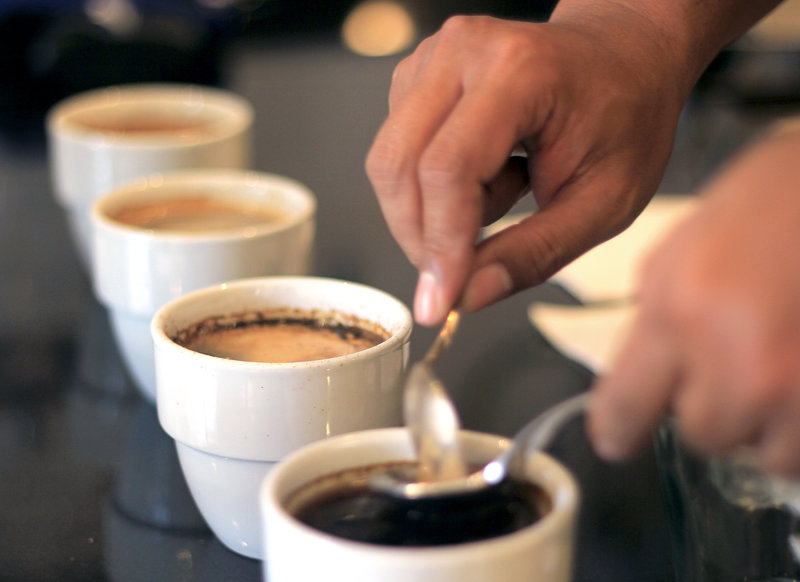 On Indonesia's evolving coffee culture…
The Indonesian island of Java has long been synonymous with coffee. But it's only in the past decade or so that Indonesians have begun to wake up and smell the coffee — their own, that is.

Big changes are brewing in the country's coffee industry, as demand from a rising middle class fuels entrepreneurship and connoisseurship…

Indonesia is the world's fourth-largest producer of coffee after Brazil, Vietnam and Colombia, and it exports more than it consumes…

…this has been changing in recent years, as demand from Indonesia's growing middle class has taken off, and improved logistics have helped build a thriving, archipelago-wide market.
Read on at The Salt.