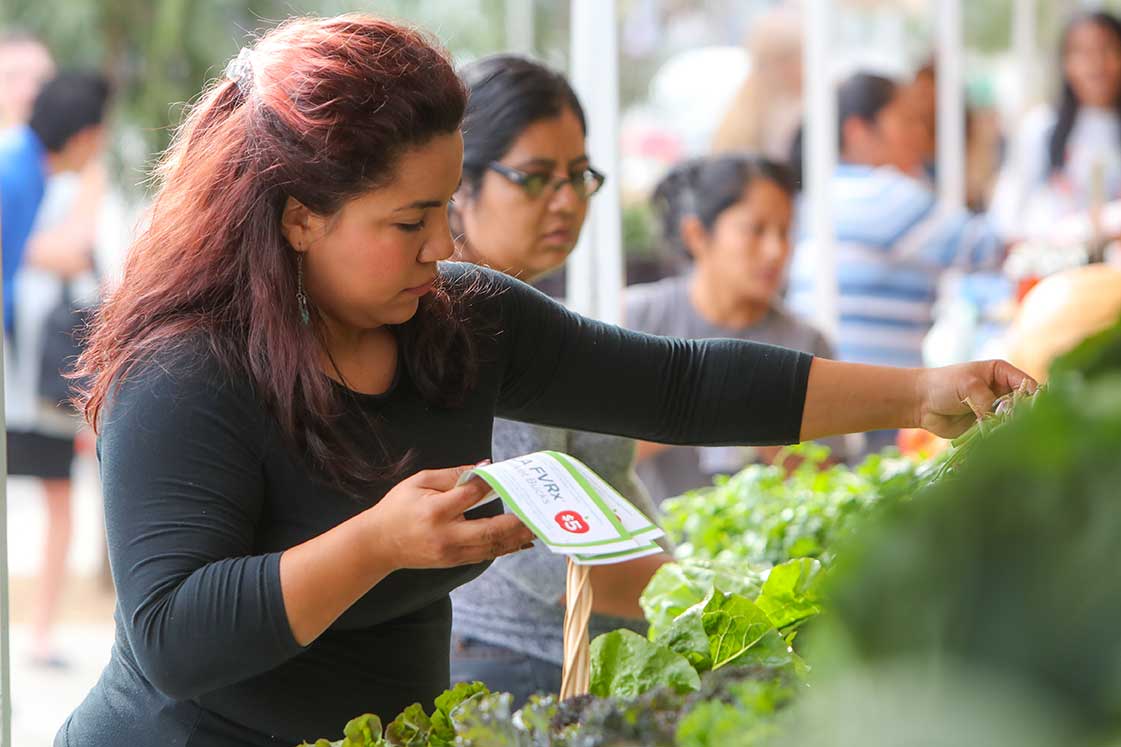 A look at the Fruit and Vegetable Rx program…
Wholesome Wave, a nonprofit founded by chef Michel Nischan, is renowned in social justice circles for its success in bringing healthy food to those who need it most. The organization pioneered the idea of doubling the value of SNAP benefits (formerly known as food stamps) when recipients use them to purchase locally grown fruits and vegetables, which is now commonplace across the country.

Less known is that for the last six years, Wholesome Wave has worked quietly on an equally ambitious initiative: getting healthcare providers to write prescriptions for produce, rather than just pills. It's called FVRx (Fruit and Vegetable Rx) and its ready to storm the nation—starting with downtown LA.
Read on at Modern Farmer.