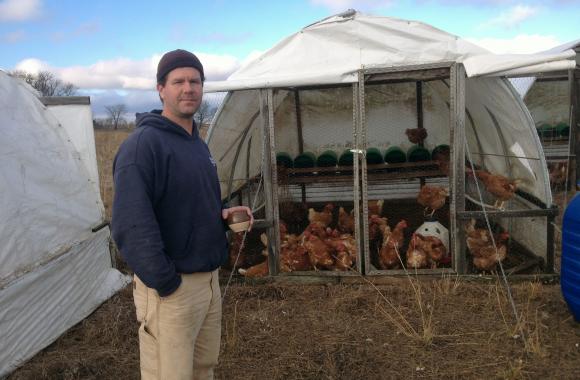 Farmers in the Midwest look to capitalize on local opportunities…
Low crop prices have many Midwest wheat and corn farmers looking for ways to supplement their incomes. One possibility for conventional farmers: producing food for farmers markets.

"Food is a multi-billion-dollar economy in Kansas," says Missty Lechner of the American Heart Association, who works with local governments to encourage the development of local food systems. (PDF) "If we can change that to increase local food sales by just 1 percent in Kansas, we're talking multi-million-dollar impact on our local food economy."Despite Kansas's place as a prime farm state, just a tiny fraction of the vegetables and fruits consumed there are produced locally, Lechner says. That represents a massive opportunity for Midwest farmers.
Read on at Harvest Public Media.