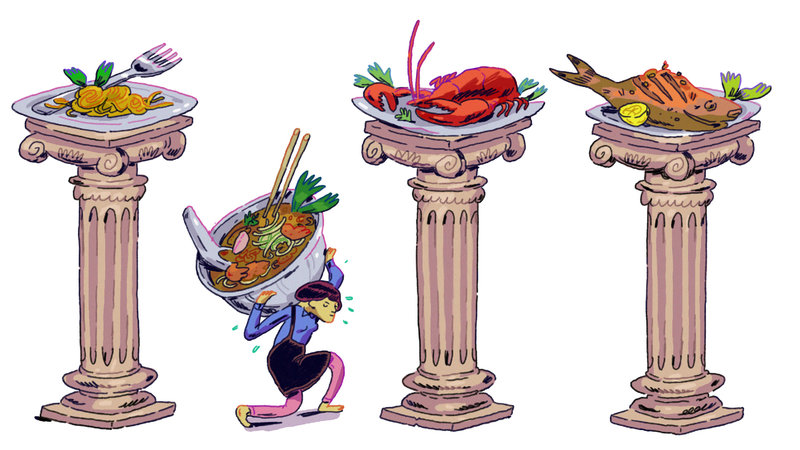 The true costs of cheap food…
Everyone loves a cheap eats list. A treasure map to $1 tacos! $4 banh mi! $6 pad Thai! More often than not, the Xs that mark the cheap spots are in the city's immigrant enclaves…

It is a cruel reality that immigrant enterprise is powered by the cheap labor of fellow immigrants.

Restaurant workers are already among the lowest paid workers in America. Many full-time workers rely on public assistance to make ends meet. Often enough, restaurant workers could not afford to eat at the restaurants where they work. And at the bottom of this system are the employees of the restaurants on these cheap eats list.
Read on at The Salt.