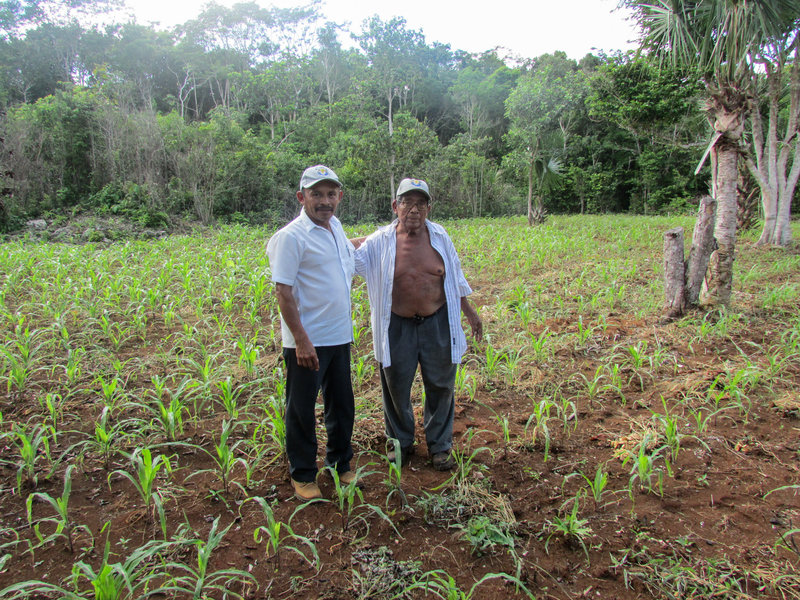 Another instance of climate change's pervasive impacts…
Yam Moo farms using a traditional, rainfed practice called milpa, which has long involved cutting and burning patches of forest, planting crops for a few years, then letting the worn-out land regenerate for up to 30 years, before cultivating it again. Milpa has enabled generations of farmers like Yam Moo overcome the Yucatán's poor, thin soil and grow a stunningly diverse set of crops — multiple varieties of beans, squash, chili peppers, leafy greens, root vegetables, spices and corn, the plant at the heart of Mayan identity.

In recent years, however, Yam Moo and other Yucatán milperos have struggled to keep their farms alive. Climate change has brought erratic rainfall, making the growing season less predictable. Yam Moo says he has always planted his corn in May. But in 2015 for example, he says the rains didn't come until August. And then it flooded. He lost most of his crop, he says.
Read on at The Salt.