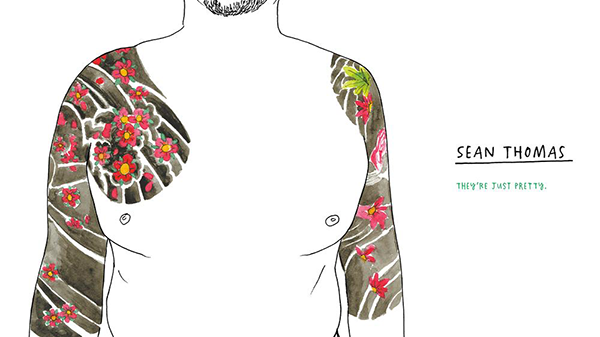 If there is a universe that relies on rituals as heavily as that of cooking and food preparation, it's probably tattoos. Getting something permanently inked on your body is a physical and emotional rite that spans from original idea to finished result—often with a lot of discomfort. The same can be said of what a good chef goes through each night in the kitchen. 

Knives & Ink: Chefs and the Stories Behind Their Tattoos is a new book that explores the crossover between the two worlds. Chefs with tattoos is a subject that could have easily descended into cliche shots of tatted up "hipster" chefs, but author Isaac Fitzgerald and illustrator Wendy MacNaughton deftly sidestep this.
Read on at Munchies.