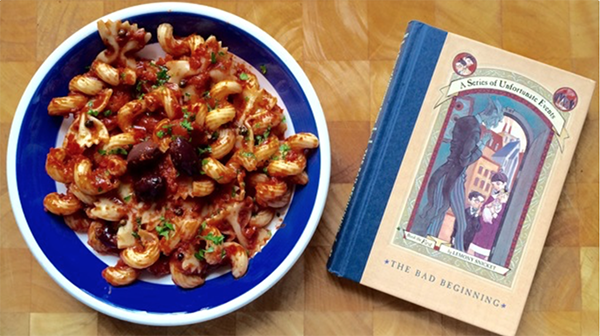 I definitely wanted to know how to make Pasta Puttanesca when I read these as a child.
Food is often a supporting character throughout the 13 books written by Lemony Snicket, the nom de plume — a fancy word that means "pen name" — of Daniel Handler, starting with the bland boiled chicken, boiled potatoes and blanched string beans the children are fed at the home of Mr. Poe after the tragic demise of their parents in the first book, The Bad Beginning. No one really wants to eat boiled chicken, but luckily there are many other culinary inspirations to be found sprinkled across the series, including pesto lo mein, chocolate pudding and salmon puffs.
Read on at The Salt.