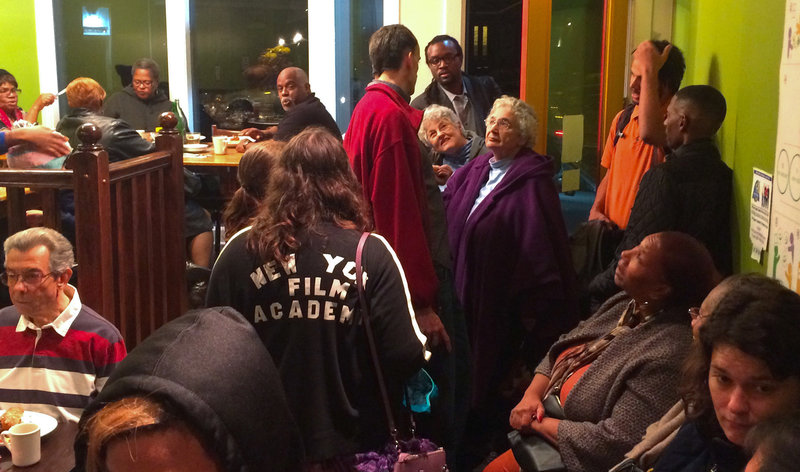 For some positive vibes today…
It's 6 p.m. on a Wednesday night and there's a line out the door at EAT Café. Inside, executive chef and restaurant manager Donnell Jones-Craven is busy plating up salads and burgers, but he pauses to sprint out into the dining room. "I appreciate so much that you're all here for dinner tonight!" he calls out to those still waiting in line. "Just bear with us and we'll get you seated as soon as we can."

Tucked into a crossroads of several West Philadelphia neighborhoods near Presbyterian Hospital and Drexel University, EAT Café is in the throes of its busiest night since opening six weeks ago in October.

EAT, which stands for "Everyone At the Table," is the first restaurant of its kind in Philadelphia. The not-for-profit restaurant aims to provide a sit-down dining experience to residents of the city's low-income neighborhoods by allowing patrons to pay whatever they can afford for their meals.
Read on at The Salt.