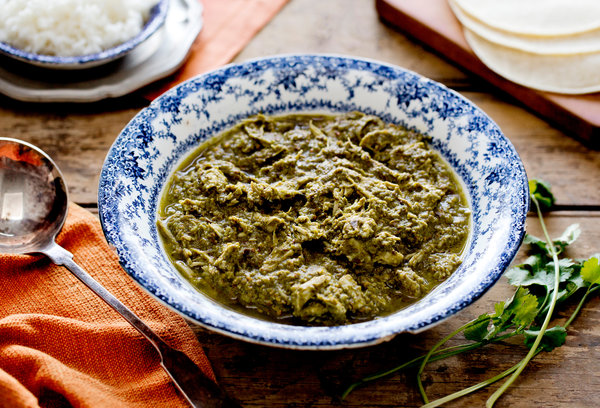 There are plenty of post turkey day recipes out there. This one, though, looks delicious.
A few things may come to mind when thinking of mole: chocolate, long ingredient lists and even longer cooking directions. But mole verde is a bit of an exception. This version comes together in about an hour, combining a pumpkin-and-sesame-seed paste with a sauce built from tomatillos, chard, romaine and jalapeños. Cooked turkey simmers in sauce just long enough to pick up some of the green flavors. For balance, serve with white rice and corn tortillas.
Get the recipe from The New York Times.