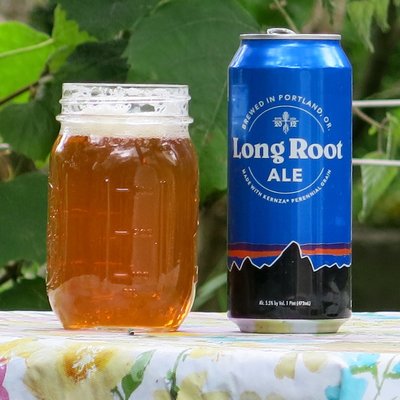 If you want to feel virtuous the next time you chug a brewski, consider the Long Root Ale. This new beer, mildly fragrant and with a rye-like spiciness, is the first to use Kernza, a kind of wheat that could make agriculture more sustainable, especially in the face of climate change.

What makes Kernza environmentally friendly is its biology. It's a perennial plant, meaning it grows year-round, season after season. So, farmers who produce it don't need to plow up their land and replant the crop every year, as they do with annuals like corn, wheat, barley and most other staple crops. Plowing causes soil erosion and also lets carbon in the ground escape into the atmosphere — a major source of global warming. Kernza's long roots, which may plunge 10 to 20 feet underground, holds the soil together and at the same time allows the plant to find its own water rather than depend entirely on irrigation.
Read on at The Salt.