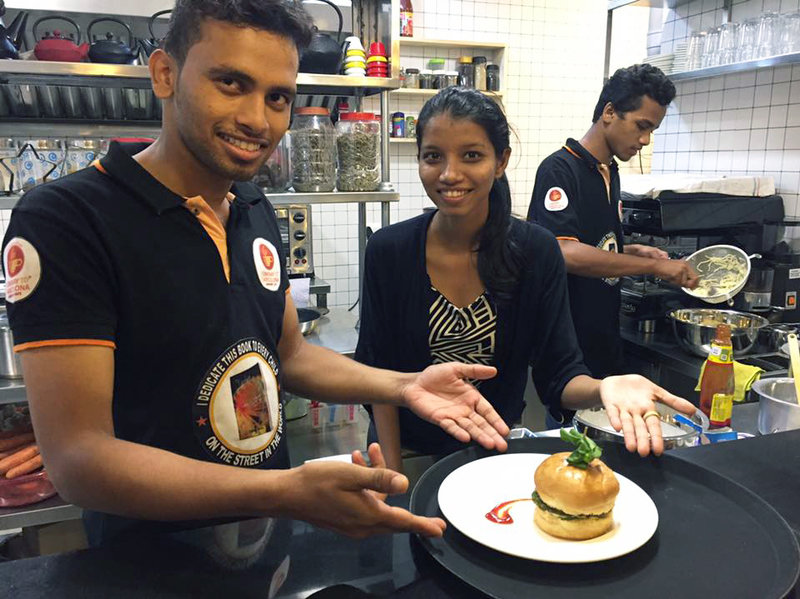 The Bombay to Barcelona Library Cafe sits on one side of a noisy street in a lower-middle-class neighborhood of Mumbai, India, not far from the city's swanky new international airport.

This ordinary-looking cafe is on an extraordinary mission — to be inclusive. In a country where cafes are used exclusively by the growing middle class, this cafe has opened its doors to people from all walks of life — from cab and rickshaw drivers and street kids to the average office worker. Anyone who can't afford a $2 cup of coffee, often the cheapest item in an average Indian cafe, can find something tasty and affordable here.
Read on at The Salt.