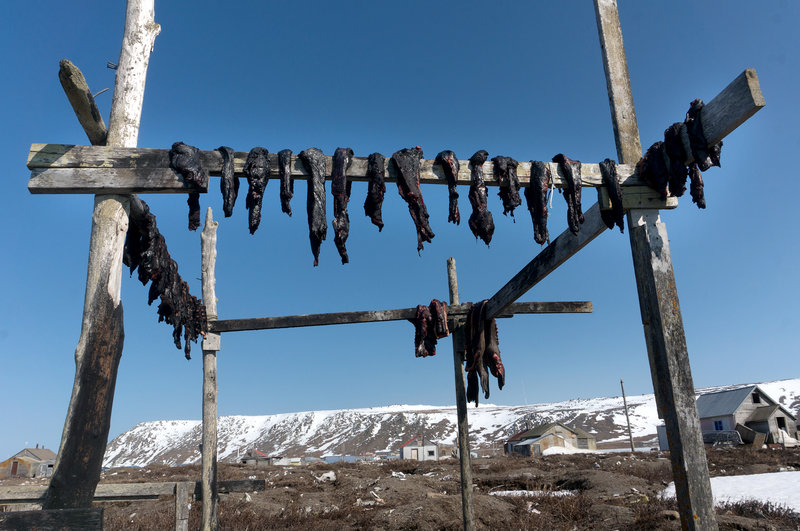 There was a time when Sandra Gologergen's freezer never ran out. Packed with traditional Inuit foods like whale, walrus, seal and fish, her freezer has been an essential lifeline, ensuring her husband, three kids and grandson make it through the long harsh winters of Savoonga, Alaska.

"Then that changed," she says.

Warmer winters and changing ice conditions meant hunters were unable to bag the Pacific walrus the Savoonga residents traditionally relied on as a key food source. Three years ago, the situation became so dire, the governor declared the island an economic disaster to help loosen assistance funds.
Read on at The Salt.