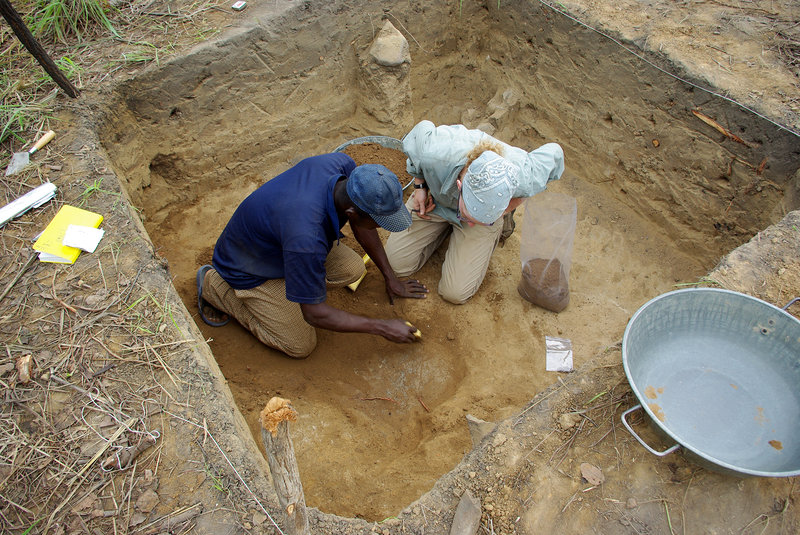 In the Banda district of west-central Ghana, July is the hungry season. This year's sorghum, yams and millet are still young and green in the rain-fed fields, and for most farmers, last year's harvest is long gone.

People survive on cassava. They grind the roots and cook a polenta-like porridge calledtuo zaafe and they stir the leaves into a soup. But there isn't enough to go around always, and the meal lacks protein. It's hard to know whether autumn will bring more food: Rains in Banda have been erratic lately and harvests sparse. The region has been in the midst of a 40-year drought.

It's easy to think that life has always been this way in Banda — a poor, mostly agricultural district, a 10-hour drive from Ghana's thriving capital, Accra. But according to Northwestern University archaeologist Amanda Logan, that could not be further from the truth.
Read on at the The Salt.