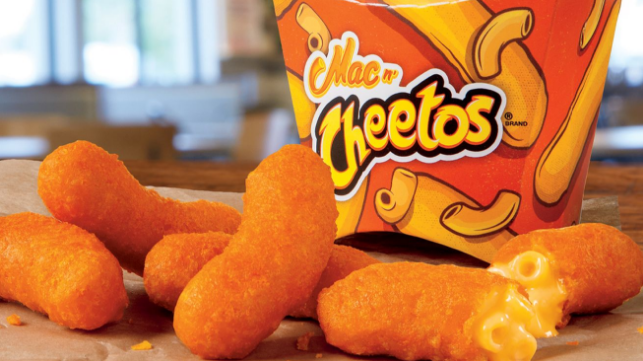 We're going to be licking the Cheeto dust off our fingers for weeks.
What fresh hell is this? Terrorizing the globe with chicken rings, "angry" Whoppers, and (ugh) hot dogs apparently wasn't enough for Burger King. The chain has just unveiled its newest novelty food — Mac 'n Cheetos, which appear to be a mashup of three all-American favorites: mac and cheese, mozzarella sticks, and Cheetos.
Mac n' Read more over at Eater.