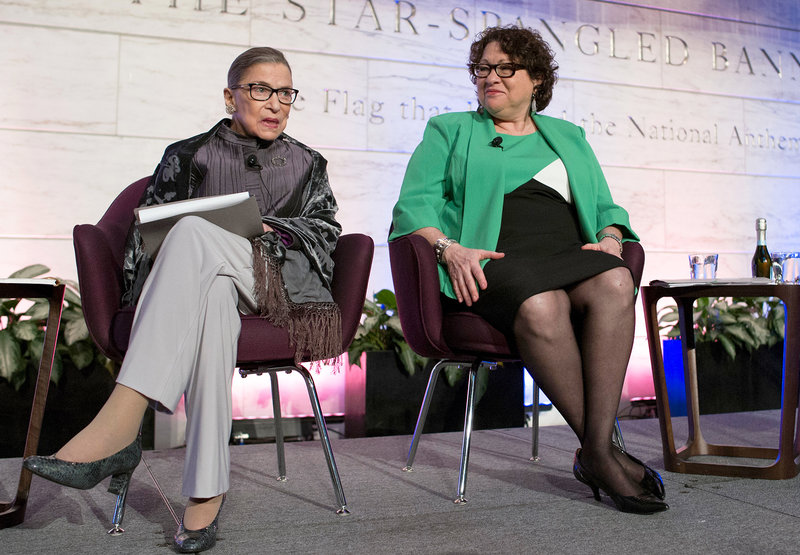 Supreme Court Justice Ruth Bader Ginsburg has something to say…about food!
Supreme Court Justice Ruth Bader Ginsburg has become a cultural force — her face emblazoned on T-shirts and tattoos, her iconic status solidified with the hip-hop-inspired moniker Notorious RBG. But, she's also developed a bit of a reputation for snoozing away during annual State of the Union addresses.

Ginsburg says there's a perfectly valid reason: alcohol.

Like co-workers everywhere, the justices of the nation's highest court enjoy bonding through food and wine. And a pre-State of the Union Address dinner, complete with wine, has become a tradition for the justices, Ginsburg explained Wednesday during a talk about the court's food culture at the National Museum of American History in Washington, D.C.

"One year, Justice [Anthony] Kennedy came with a couple of bottles of Opus One from California," Ginsburg said. "That was the first time I fell asleep during the State of the Union."
Read on at The Salt.