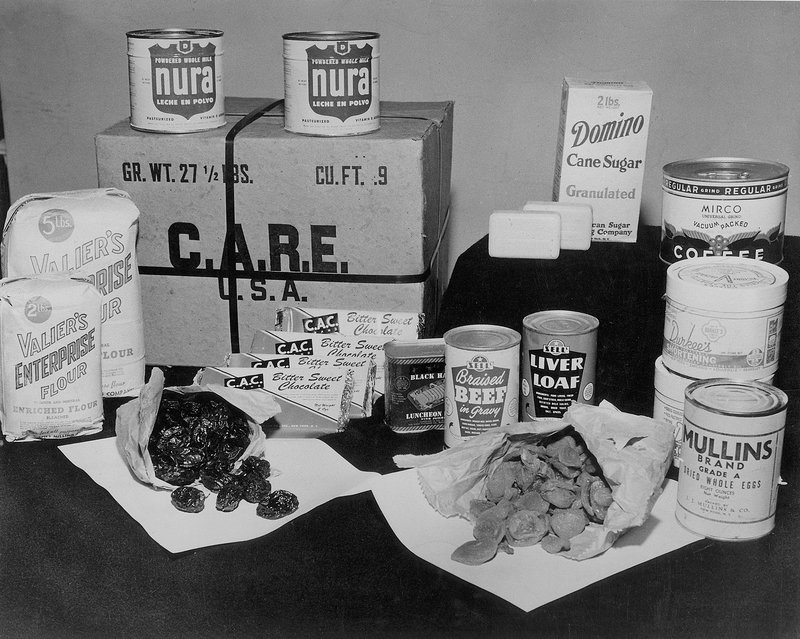 Before "care packages" meant a box of comforting essentials sent to college students, soldiers and others far from home, they were a vital lifeline for thousands of displaced families like Senter's in post-World War II Europe. May 11 marks the 70th anniversary of the first delivery…

Renate Senter clearly remembers the first care package she received, in 1946. She, her mother and her sister had fled Poland. In the aftermath of World War II, they'd ended up in a small town, in the British-controlled section of West Germany. "It was my first day of school and all the children got one," she says. "And I remember it was a small package — burgundy. And in white letters, it said 'CARE' on it."

Inside, there were a candy bar, a tube of Colgate and a little doll. "But I tell you, the first thing that hit me: Included in this box was a tremendous amount of white — really white — paper," she says. And there were pencils! "I don't even remember the candy bar, I was so excited about the paper. You know, because at that time we didn't have paper for our school assignments," she recalls.
Read on at The Salt.