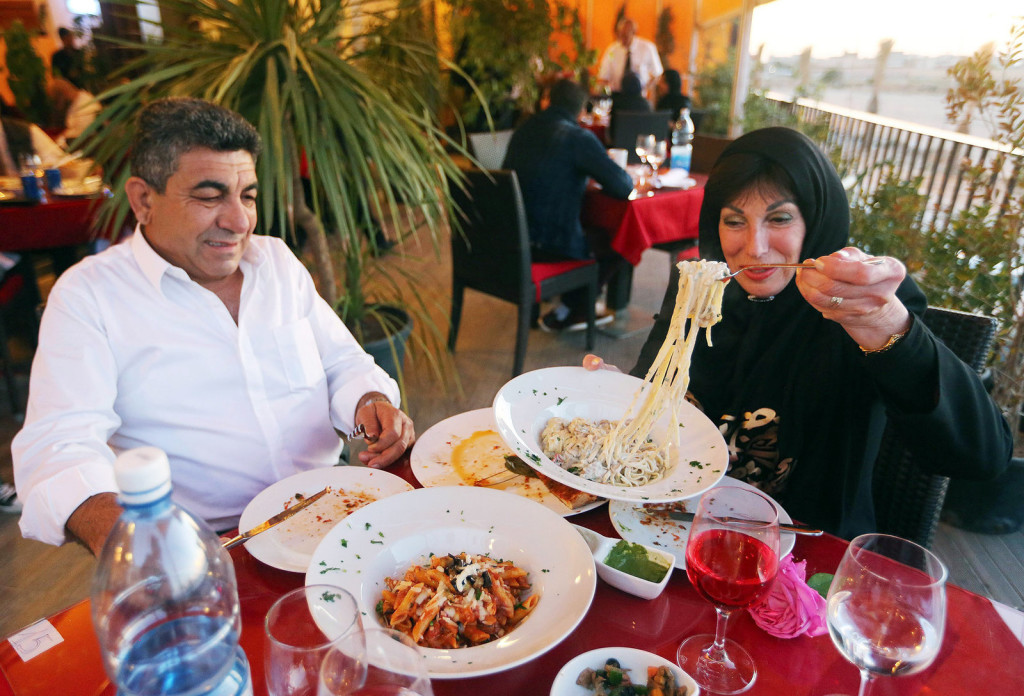 In the best of times, opening a new restaurant is risky. But doing it in Libya – where political conflict and economic crisis have reigned since dictator Moammar Gadhafi was toppled in 2011 — takes true courage.

Yet, the ongoing instability in Libya is exactly why Abdelmuttaleb Twigiri has set up shop in the capital city of Tripoli. In April, he opened his Toucan restaurant, which he calls a "piece of heaven" with stunning views of the Mediterranean. Diners are surrounded by greenery and look out at date palms planted to replace a wall built by Gadhafi's sons to block access to the beach. The menu offers a mix of Italian and Lebanese dishes.

Twigiri says people need places like his "to change the mood, the way of life. People want to go out. They want to dress up, they need to live," he tells Morning Edition host Renee Montagne.
Read the rest on The Salt.