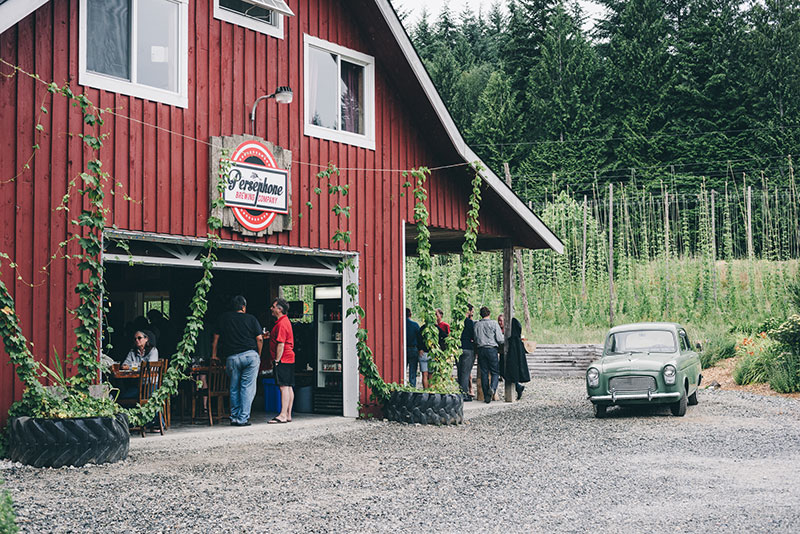 Something tasty is brewing in the village of Gibsons on the Sunshine Coast, a 40-minute ferry ride from Vancouver, British Columbia. Maybe it's Persephone Brewing Company's caramel-meets-pine Hop Yard Red Ale, or its Double IPA, which packs a pleasingly bitter punch. It depends on the hops—some of which, conveniently and sustainably, are grown right on site.

Welcome to "The Beer Farm."

Persephone's 11-acre plot is home to its craft micro-brewery and tasting room hidden inside a red barn-like building. Outside, hens poke around in their pen. An Airstream trailer that doubles asFarm to Feast's food truck is parked in front of a pizza oven. On a stretch of land just steps away, spindly wooden poles are interlaced with zig-zagging cables and hundreds of feet of twine, like some new-age string art project. This is one of two hop yards on the farm.
Read the rest on Modern Farmer.