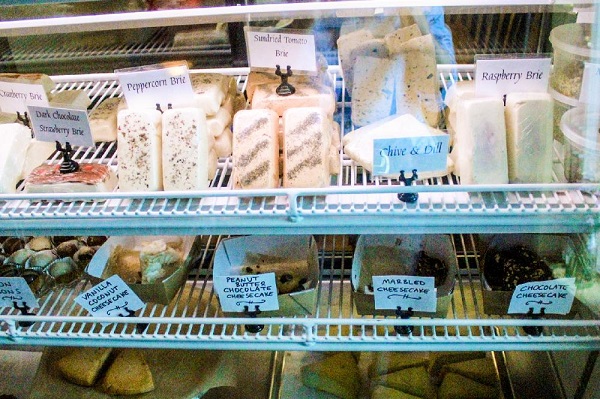 At last, cheese for the rest of us:
Vtopian Artisan Cheeses, which opened last summer, owes its roots to an unconventional duo: Australia and Myspace. It was on Myspace in 2008 that Australian Imber Lingard met Vtopian cofounder Mark Jordan, whom she married after buying a plane ticket to the US. (They met a few times in real life beforehand.) Coming to America was the perfect escape for frustrated Lingard, who was dismayed by Australia's apparent lack of vegan alternatives.
Get your cheesy vegan fill at Munchies.