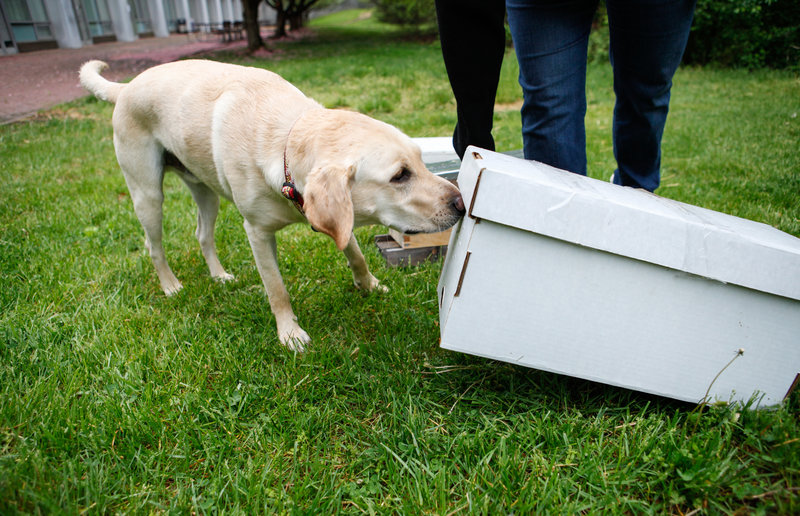 The newest apiary inspector at the Maryland Department of Agriculture has four legs, golden fur and a powerful sniffer.

Mack, a 2-year-old yellow Lab, joined the team last fall to help his mom, chief apiary inspector Cybil Preston, inspect beehives for American foulbrood (AFB), a highly contagious bacterial disease that infects honeybee brood and, eventually, kills the colony.
Read on and get your cute dog picture fill for the day at The Salt.