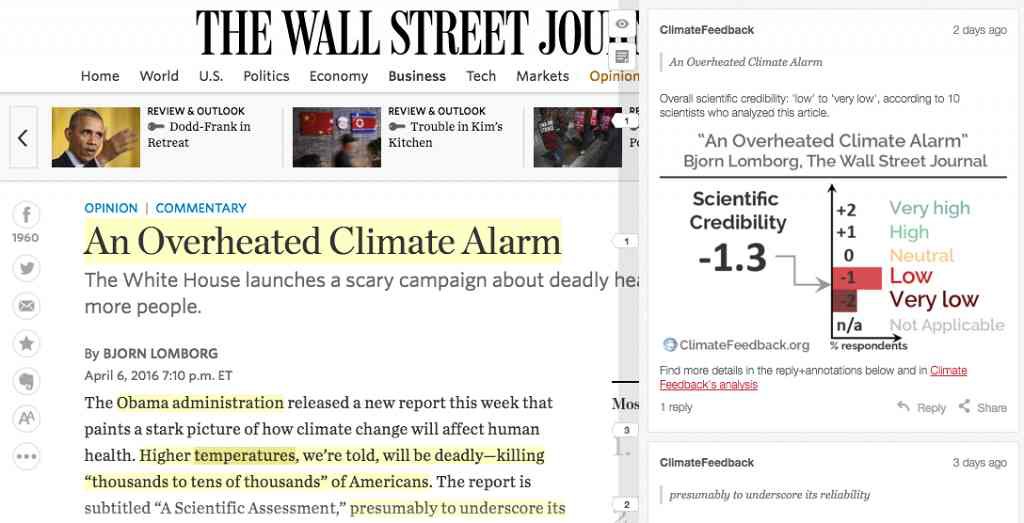 Climate news is always also food news:
While the internet puts information at our fingertips, it has also allowed misinformation to sow doubt and confusion in the minds of many of those whose opinions and votes will determine the future of the planet. And up to now scientists have been on the back foot in countering the spread of this misinformation and pointing the public to trustworthy sources of information on climate change.

Climate Feedback intends to change that. It brings together a global network of scientists who use a new web-annotation platform to provide feedback on climate change reporting. Their comments, which bring context and insights from the latest research, and point out factual and logical errors where they exist, remain layered over the target article in the public domain. You can read them for yourself, right in your browser. The scientists also provide a score on a five-point scale to let you know whether the article is consistent with the science. For the first time, Climate Feedback allows you to check whether you can trust the latest breaking story on climate change.
Read the rest on The Guardian.