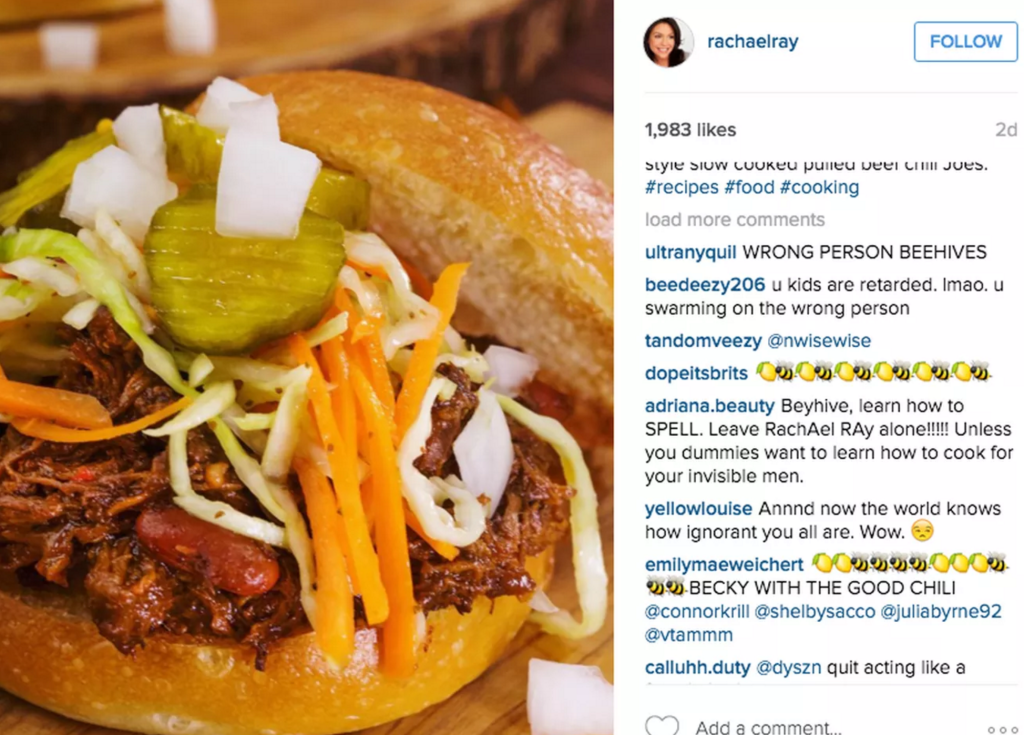 Sorry Beyoncé fans, Rachael Ray is not Rachel Roy. For the record, she's also not Rachel Zoe, but you're getting warmer. As the Daily Dot first-reports, the release of Beyoncé's visual album Lemonade has put Rach(a)els of all spelling on high alert. TV's EVOO lovin' chef has received a deluge of criticism — including quite a few bee and lemon emojis — on her Instagram account since the album dropped.

Beyoncé's "Beyhive" appears to be confusing Ray with Rachel Roy. Fans believe Roy is the "Becky with the good hair" mentioned in the song "Apathy" and, thus, the woman with whom Jay-Z allegedly had an affair. Confusing Ray with Roy is understandable. A few missing and mistaken letters could easily bring one to the conclusion that the cable TV chef is the same as the designer who allegedly inspired Bey's stinging lyrics. Many followers have since come to the defense of the sloppy Joe slingin' chef, telling the hive to buzz off.
Read the rest on Eater.