Intoxication/Infatuation
The wine is clean,
bright
Color is sandy fawn, warm beige, toasted cosmic latte
Nose is peppery—
Fresh flora, juniper gin
(scents of spring and new grass)


Body is forthright,
honest hunkiness, body is
perfect
I'm getting cum trees,
subtle salinity, whispers from a margarita rim…
I'm getting coconut, coconut cream—
No: creamy stout, Guinness foam—
I'm getting morning breath, sake and sashimi, honeyed barbeque sauce

Acidity is medium, medium minus

The wine is sweet
a bit of spice, baking spices, warm alcohol and cinnamon nutmeg cinnamon stick clove
crushed warm cloves

The wine is soft
Welcoming, warm
Lovely tannic structure
Bold,
medium plus complexity,
balanced

The wine is in balance.

---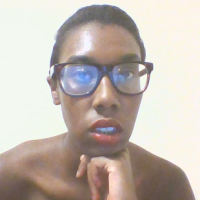 Mukethe Kawinzi is a product of Liberia and Kenya, Nashville and Philadelphia, and can currently be found lazing in various alcoves of New England. She has appeared or is pending publication in Negative Capability Journal, Terratory Journal, Star 82 Review, and other journals. Her first collection, 'Feast,' is forthcoming from Five Oaks Press in 2016.
Feature image via Telegraph.