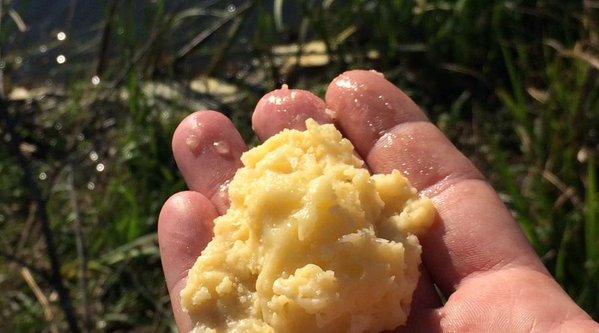 Earlier this week, an industrial accident at France's second largest butter manufacturer saw one of the country's most picturesque rivers turned into a massive butter slick.

As French news site The Local reports, an unspecified "accident" at the Beuralia dairy plant in Quimper led to hundreds of kilos of butter leaking into the Odet—a 62 metre river that runs across western France, flowing down from the Montagnes Noires through country chateaux and picturesque countryside. Also popular with kayakers and boat trippers, the Odet is described by tourist guides as the "prettiest river in the whole of France."
Read the rest on Munchies.