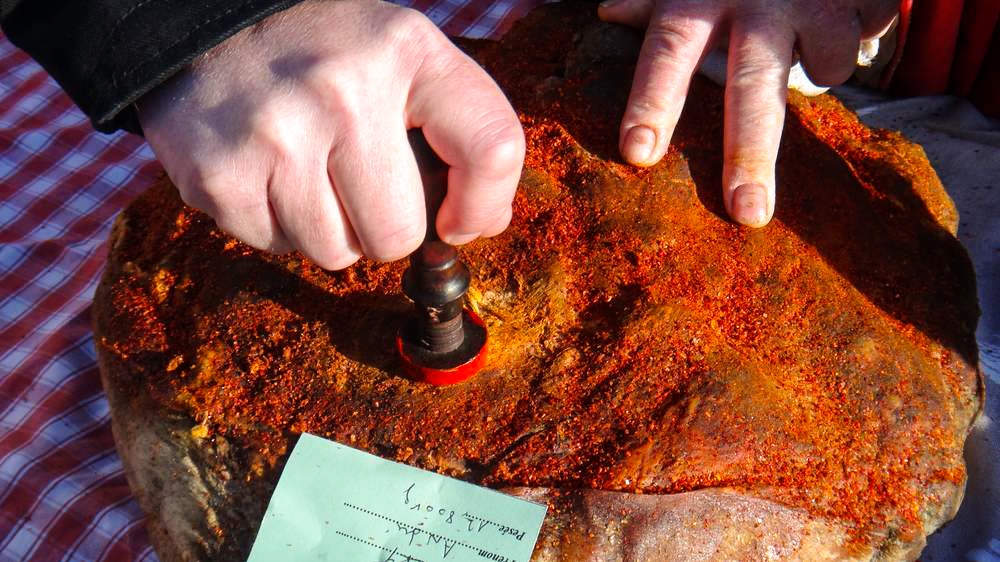 "No pigs, no civilization."
We agree, but wait, please say more.
This slogan, which some might find controversial, rang in the 2016 edition of the Bayonne Ham Fair. For four days every year, the city honors and celebrates its most famous specialty: ham. Anyone who would be tempted to call this gastronomic event nothing more than a mini Fête de Bayonne festival is simply ignoring five centuries of history.
Read on and see some appetizing (if you eat meat) photos at Munchies.