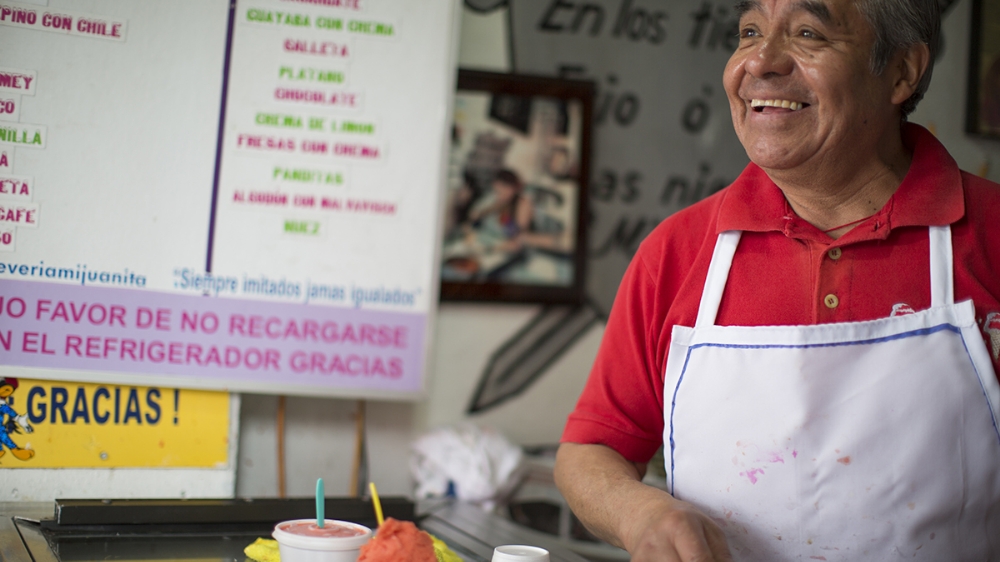 Maybe it's time to plan a trip to Mexico City.
Welcome to our column How to Eat in Mexico, in which we talk about those small corners of our country that offer the cuisine that we love so much. Whether it's prepared under plastic sheeting or at Michelin-starred restaurants in Polanco, our guide will be our own nostalgia and whim. As Don Quixote said, beggars can't be choosers. In this installment, we'll introduce you to one of the oldest and most beloved ice cream shops in Mexico City.

The business was founded by his father, Pedro Cuéllar, a former craftsman who used to sell pottery in the old Tacubaya market. Nobody really knows why he gave up ceramics for ice cream. He may have quit his job as a craftsman, but he still has a creative side to him. A few years later, he had developed more than 100 flavors. That was the legacy that his son Mario made even greater, adding an extra 25 flavors to a culinary repertoire that his son Pedro will someday inherit.
Read on at Munchies.