Dear Guy Who Made My Avocado Turkey Sandwich,
I'm a nice person. I'm easy to please. When I requested an avocado turkey sandwich on rye, I wasn't asking for special treatment. The sandwich was listed on your menu. To your credit, you didn't know that I was having an awful day. You probably could have guessed it from my demeanor—friendly, but not overly so—and from my reluctance to submit to the your coworker's insistence that I engage in cheerful small talk. After exchanging hellos, I returned his, "How you doing today?" with a kind, "I'm okay. It's just really cold today." I even put in the effort to upturn the corners of my mouth. You'd think that giving him a smile and polite short answers would be sufficient.
But then he asked me, "Do you know why it's cold today?" You know, and I'm sure he did as well, that it is the middle of January in Philadelphia and we just had a severe snowstorm.  My best guess (because I'm not Al Gore or a meteorologist and therefore cannot offer a sound answer) was that his question was a setup for some hilarious punchline he'd been working on all day. But after an extended silence, in which I waited for him to provide his carefully crafted witticism, I gave in and lightheartedly said, "Because this isn't California." 
I expected that we'd share a small chuckle and I'd be left to contemplate my existence, or find the best chips to compliment my sandwich and also to fill the void in my life. No. He continued. I set my face to display passive kindness, which required energy that had been working in service to keep me warm and maintain the deluge of vitriol building inside me.
Happy for the exchange, he replied, "Yeah.  Or Florida.  Or Texas.  Or any other place that's warm." On that, I gave him the raised eyebrows and clinched lips of feigned amusement, hoping to politely convey that I needed this time for myself and therefore I wish to suspend our brief relationship until I had to checkout. He caught on I'm sure. To be certain I walked around your establishment attentively reading food labels. I'd also like to point out that according to the weather report this morning, it is the coldest it has been in Texas for a hundred years.
Sandwich Maker, none of this, was your fault. Although, I didn't appreciate that as you rang me up, you and the aforementioned coworker nonchalantly exchanged some Chinese that was punctuated with a smirk and an obvious headnod in my direction. Since he did most of the talking, I am going to assume he was the instigator. So again, not faulting you.
You are not to blame for him telling me I should get some rest, because I look tired after you handed me the receipt and we exchanged "thanks yous" and "have a nice days." I understand. He is a overachieving joy vampire. And I, a desiccated hull not interested in a symbiotic joy share, was his challenge to overcome. You cannot be held responsible for any of that.
You also didn't know that my mood was related to a power outage the night before, which cause me to have to sleep and get ready for work in below freezing temperatures. You didn't know that I had just found out that my power might not be restored for two or three days. Nor did you know that I'd been on the phone talking to the power company's shitty customer service system. How would you have known this?
What you did know was that the sandwich that I ordered was suppose to have fucking avocado on it. That's precisely why I order it. I love avocado. I'd substitute both salt and pepper shakers for an avocado shaker in my everyday life.
You repeated my order to me and included avocado in this exhibition. So when I got back to my desk to find that my sandwich was missing all traces of avocado you can understand why I wanted to walk back to your place of work and stomp you in your chest until you literally coughed up a piece, if not all, of a vital organ. Why I wanted devote my life to Eastern philosophy, become a student of a renowned mystic who specializes in astral projection, practice and perfect his technique, use my metaphysical self to force your essence out of your body, then inhabit your physical body so that I can personally discover and subsequently taint that which is most precious to you. And why I wanted to make sure that the hands that you so callously neglected to use to include the key ingredient to my sandwich were removed with a meat slicer.
You probably couldn't tell from my slacks and otherwise business-attired appearance, that I too was a sandwich maker in my youth. I took pride in creating beautiful, made-to-order sandwiches. And it was not assembly line, Subway sandwich making. I was the sole sandwich craftswoman in a dining hall. There was skill and nuance in every sandwich I doled out. And thus, I enter, in every sandwich maker/sandwich orderer exchange, with respect and expectations. Your failure was an affront to our sacred, though brief, union of souls.
You probably didn't know the all the other stuff, which I've accepted as fact, but you should have known that you don't fuck up my sandwich, and you don't ever forget my avocado.
With all due respect,
The Girl That's Waiting for You in a Dark Alley
---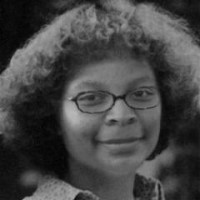 Sincere Brooks is a current MFA Nonfiction student at The New School. She is working on a collection of personal essays. She also co-hosts and produces the 2 Girls 1 Romcom podcast.  Follow her on Twitter @sincere_convos.
feature image via Once Upon a Cutting Board.