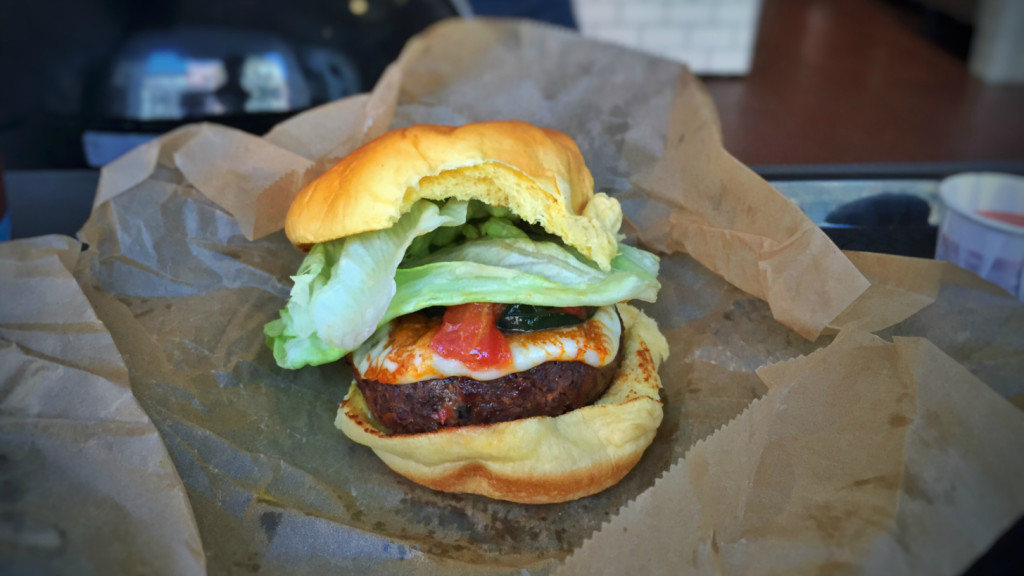 Two of the hottest burgers on the New York City food scene right now are vegetarian or vegan, and they're changing the way people think about meat-free food. "One of the biggest problems with bringing vegan food to the mainstream is people think of it as hippie food: crunchy, granola, and sprouts," says Chloe Coscarelli, the chef behind one of the burgers transcending that stereotype.

Brooks Headley is the chef behind the other. He opened Superiority Burger last June in a tiny space below street level in the East Village. It makes a quinoa-based veggie burger — vegan if you skip the cheese — that GQ in December proclaimed "the best burger of the year" for 2015. "Superiority Burger," the magazine wrote, "shatters the notion that meatless burgers are nothing more than frozen cardboard vessels for fungus or tofu." It's rich and gratifying. In another piece, GQ enumerated the burger's virtues: "Maybe the best thing about N.Y.C. chef Brooks Headley's raved-about Superiority Burger — better even than the nutty patty, the roasted umami-bomb tomato, the fact that no cows were harmed in the creation of this sandwich — is the texture. The bun squishes. The lettuce crunches. The pickles snap."
Read the rest on Grist.