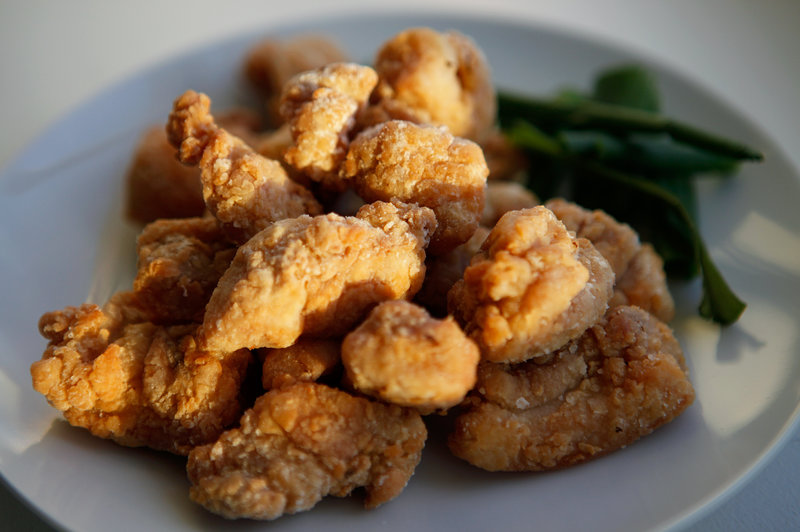 If you can use some help with your frying skills this is for sure worth a read.
I've been trying to get the perfect crust on my fried chicken for a while now. To be specific, I've been working on a dish called Chongqing Sichuan spicy chicken or chicken with chilies. This can be one of the most transformative experiences to ever come out of a wok, and I've been chasing a crisp, almost glassy crunch on my chicken for a long time.

But science can unlock many secrets, and cooking is science. To understand how to get the effects I want, there are a couple of universal rules of frying to nail down, according to Scott Andrew Paulson. He's a physicist at James Madison University, and he's been through a similar journey trying to create the perfect French fry.
Continue with the full article at The Salt.