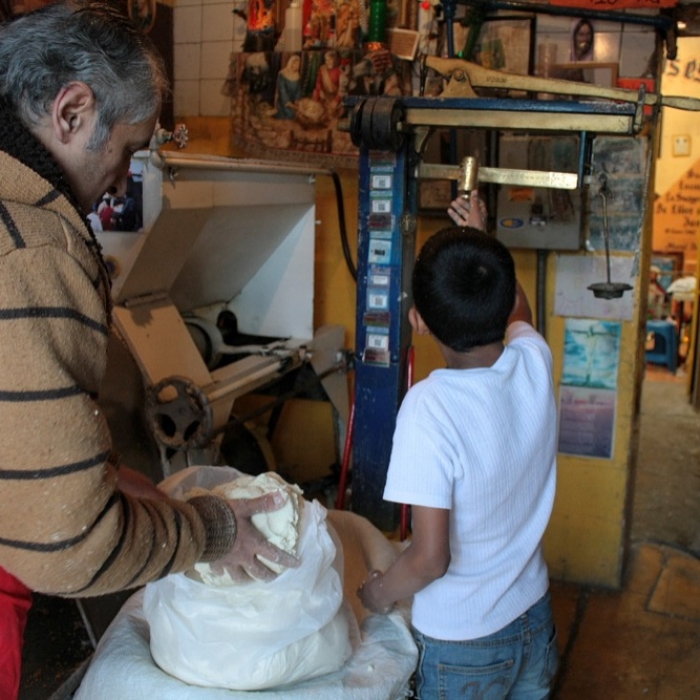 It's almost noon and a silver-haired man walks into the El Moncayo windmill to order two kilos of masa. He says his wife is waiting for him at home to prepare the tortillas that will go along with themachaca and chilorio that she cooked earlier for their lunch…

El Moncayo is a small establishment, built around 70 years ago over the Tlalpan ruins—the remains of a small town called Santa Úrsula Coapa, south of Mexico City. Every day, Nachito sells around 500 kilos of masa and over 600 kilos of corn specially brought from Sinaloa. With the help of his younger son, he works from 7 AM to 7 PM each day to supply every street vendor in town…
Read the story at Munchies.