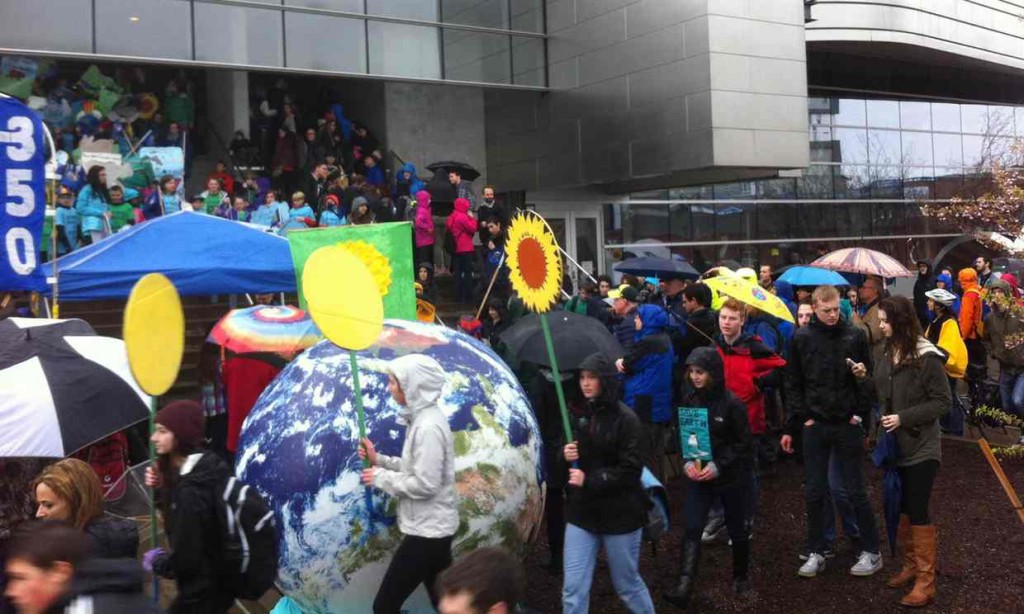 Twenty-one teenagers appeared in an Oregon courtroom to challenge the federal government over what they claim is a failure to protect them from the impacts of climate change, while several hundred schoolchildren protested outside.

While the mass of children, their parents, chaperones and local activists lined up in the rain on Wednesday, trying to get in to watch the proceedings, Judge Thomas Coffin of the US district court in Eugene, Oregon, questioned the lawyers on the government's claim that the case should be thrown out.

At issue is whether the 21 teenagers, the oldest of which is 19, have standing in the case – including whether they have or will suffer specific injuries that can be reasonably traced to government actions affecting climate change and whether the court is able to remedy those injuries.
Read the rest on The Guardian.