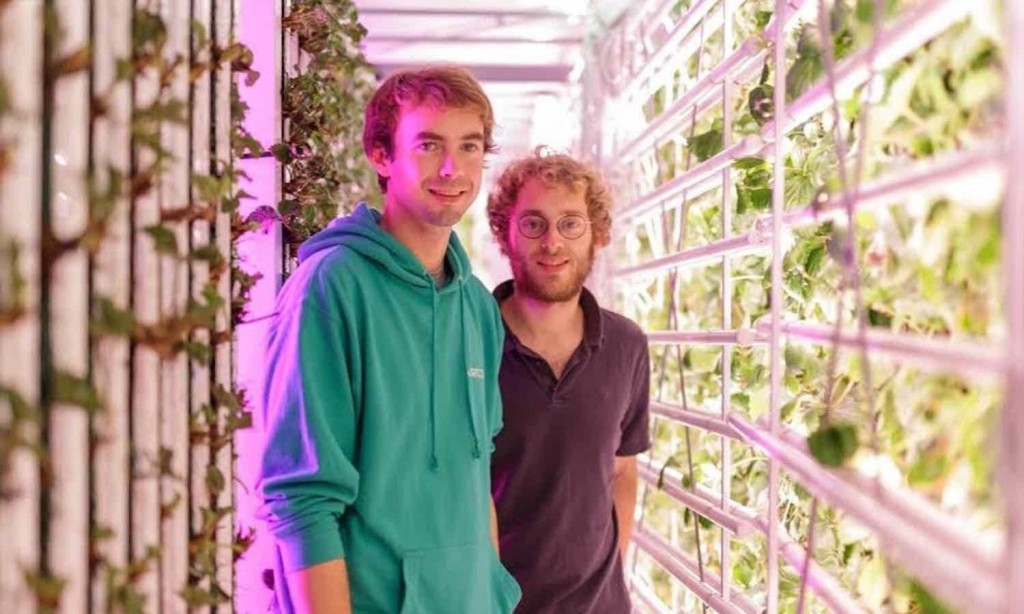 "Beans from New Zealand, strawberries from Spain, Tomatoes from Morocco. Fruits and vegetables travel more than you. But unlike you, they don't enjoy it." This simple and amusing observation is at the heart of the French startup Agricool's mission: to bring affordable, healthy, and locally-grown produce to urban centers.

The young co-founders Guillaume Fourdinier and Gonzague Gru are the sons of French farmers. Like the birth of most startups, their idea sprang from frustration with the status quo. "When we moved to Paris for school, we couldn't find food that tasted like the food from home," says Guillaume. "Especially strawberries."

Even the strawberries grown in the Brittany region of France, just three hours from Paris, didn't taste right. "Everything grown in France goes through Rungis (the Paris wholesale market), so there is too much time spent in transportation, storage, and packaging…all of the compromises are made on taste."
Read the rest on Food Tank.