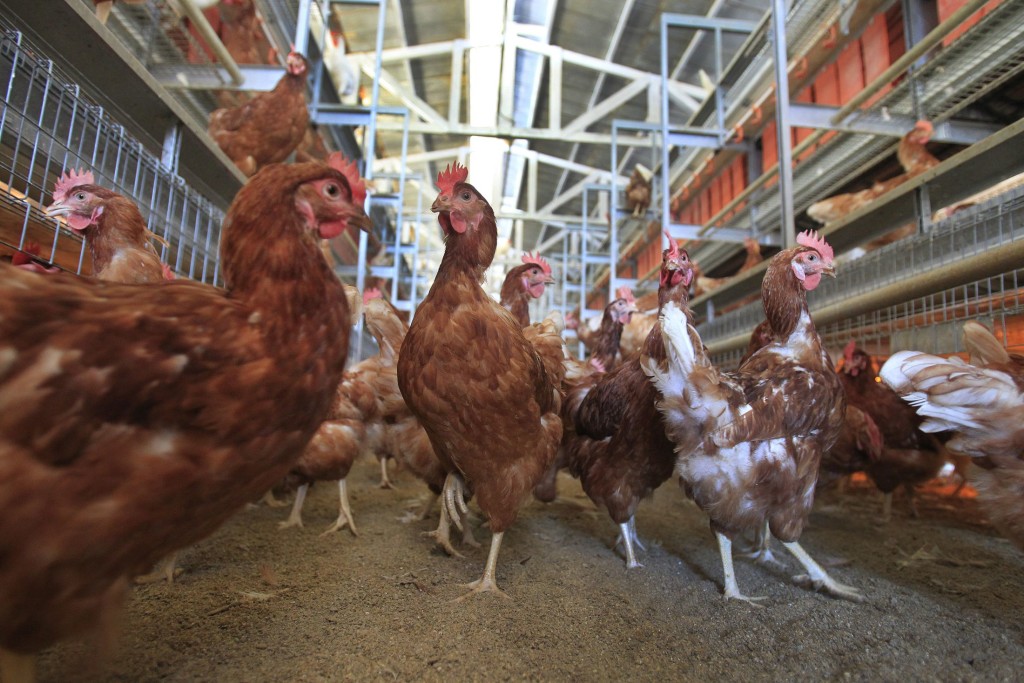 In the world of agricultural certification, egg production models can be classified by the feed used to nourish a laying hen (i.e. organic, non-GMO) or by the average amount of space afforded to a laying hen. If we're talking about space, average area increases in the following order: conventional, cage-free, free-range, and pasture-raised, each standard meeting a minimum of a 0.5 sq. ft, one sq. ft., 21 sq. ft., and 108 sq. ft., respectively.

The cage-free classification in question can be quite complex. Some cage-free systems let birds outside, but these operations are often of a very small scale. Since cage-free certifications do not require outdoor access, the vast majority of "cage-free" egg producers opt for giant barns employing indoor housing systems —€" either "enriched colonies" or "aviaries" depending on how much capital they are willing to invest. Many opponents of the current industrial shift are calling the differences between conventional and cage-free marginal, at best.
Read the rest on Eater.