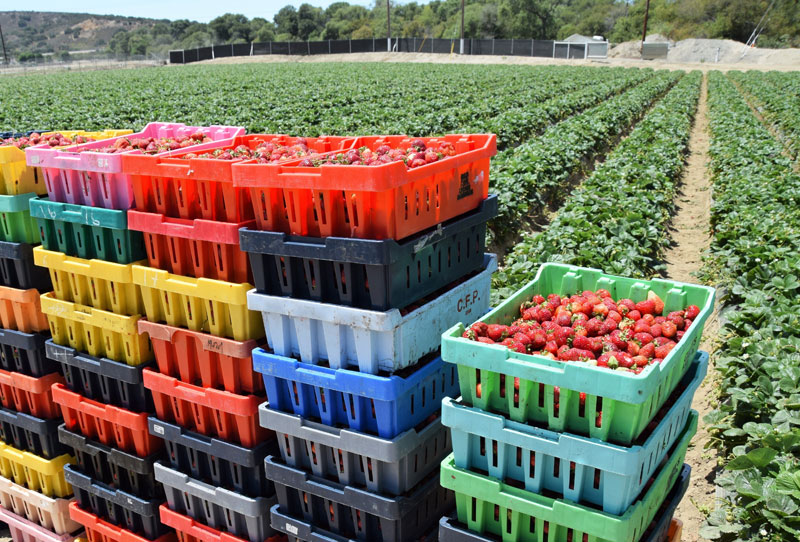 The problem with strawberries has to do with pesticides. Year after year, the Environmental Working Group lists strawberries as one of the "Dirty Dozen," which are the 12 fruits and vegetables with the highest pesticide residue as documented by the US Department of Agriculture.

Strawberries are irresistible to pests, especially soil-borne pathogens. Most pesticide comes before the crop is even planted in the form of soil fumigants. The two most common are 1,3-Dichloropropene (1,3-D) and chloropicrin, both of which are banned in the EU. The applications are quite a sight to see: Every fall, fields are tilled, sprayed, and then covered with giant tarps. Many of these tarps are clear plastic, leaving thousands of acres to look like they are wrapped in giant rolls of cellophane…
Well, what are they doing about? Read on at Modern Farmer.