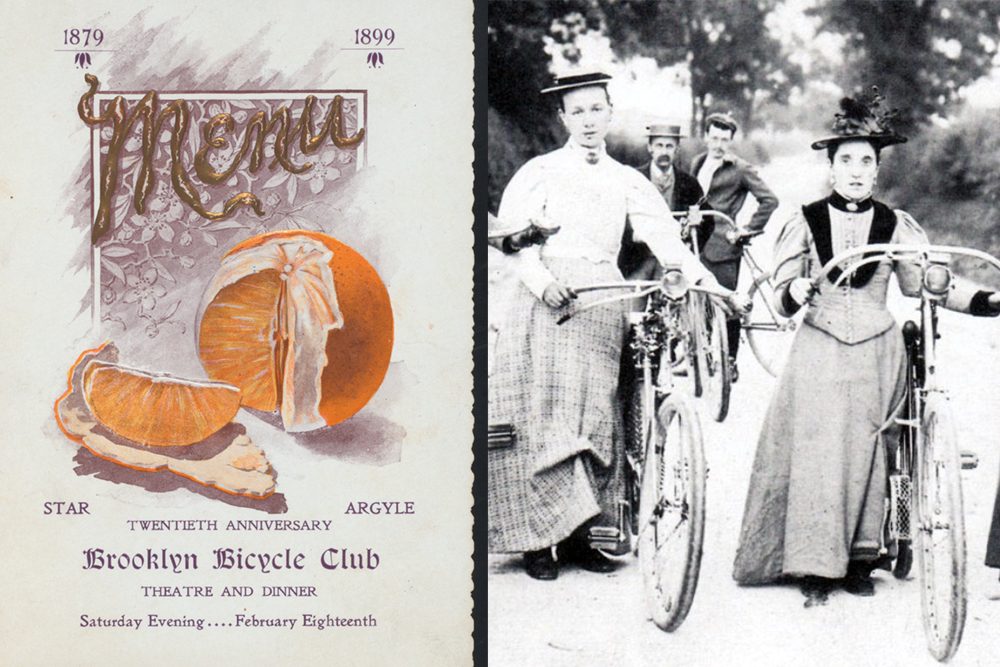 When you envision a post-bike-ride snack, you probably think along the lines of granola bars, smoothies or energy drinks. But for the Brooklynites of yesteryear, cycling was much more than a sport, and eating with fellow bikers could go well beyond replenishing electrolytes. 

The Brooklyn Bicycle Club was one of the first and greatest of the borough's many famous late-19th-century cycling groups.

Club members didn't just ride together. They spent hours hanging out and socializing at their downtown clubhouse at 366 Livingston Street. And they had fancy celebratory dinners, as evidenced by this 1899 menu recently digitized and put online by the New York Public Library.
Read the rest on The Brownstoner.