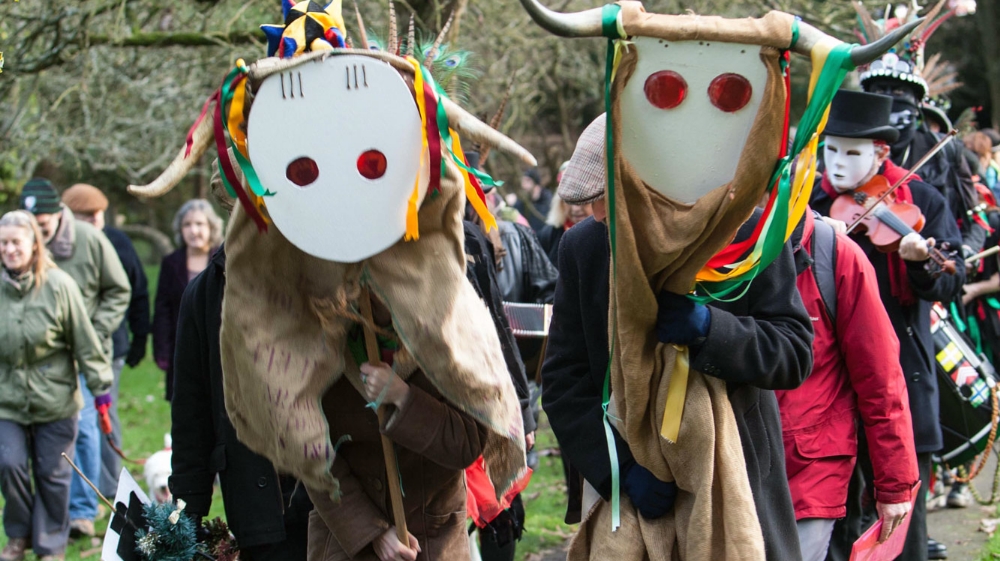 It's a strange looking gathering. Kids with shakers and drums run around smashing ice frozen across water troughs. A handful of people wear exotic hats that look like they may have once been real animals. Someone has a trombone. And in the middle of it all is Ian White: black-jacketed, black-skirted, crowned with a wreath of green leaves, and ready to lead us all in a community wassail. 

Wassail is a properly ancient English tradition, though you may never have heard of it. The word itself is Anglo-Saxon: wæs hæl means "be healthy" and for centuries, local people have taken a cup of something—preferably alcoholic—and toasted their neighbours and land with good health for the coming year. 
Read the rest on Munchies.