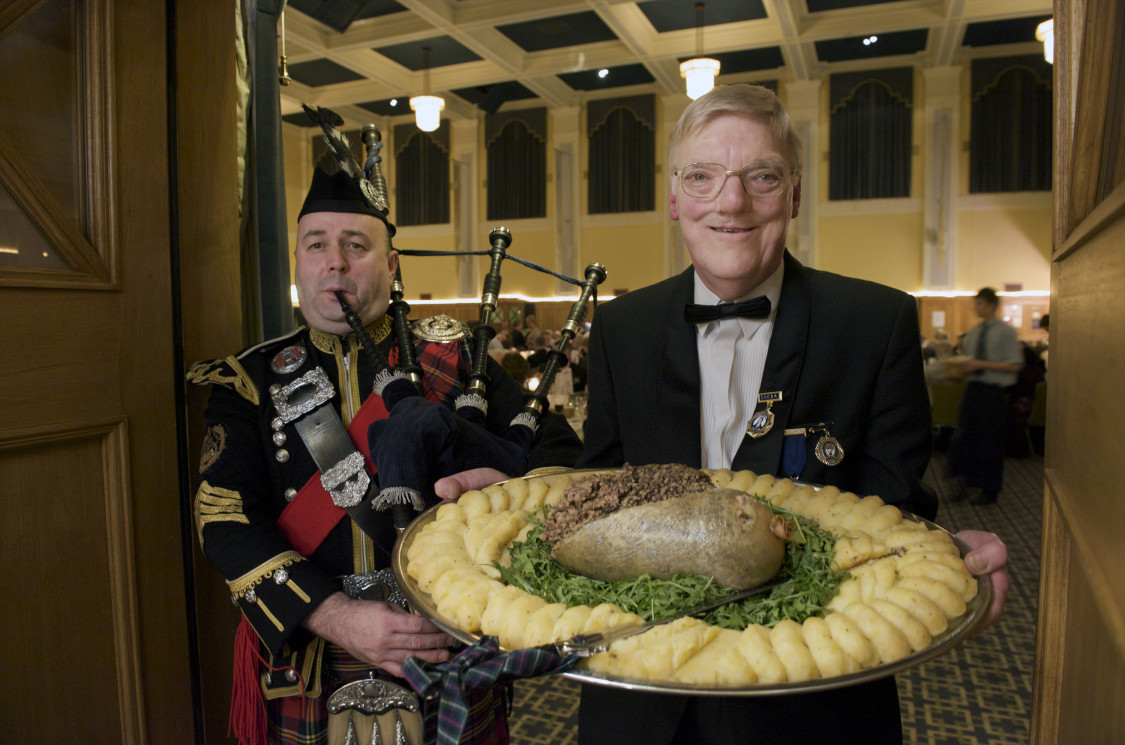 January 25 is the birthday of Scottish poet Robert Burns, born in Alloway (now a suburb of Ayr) in 1759, and famed for such works as "To a Mouse," "A Man's a Man for A' That," "A Red, Red Rose," and the words to that staple song of New Year's Eve, "Auld Lang Syne." On Burns's birthday—now commonly known as Burns Night—Scots and Scots' lovers around the world gather to celebrate, feast on haggis, and drink Scotch whiskey. But how did the stuffed sheep's stomach become the star of the feast?

The first Burns Night took place in July, 1801, when nine of Burns's best buddies met on the fifth anniversary of his death to toast the poet and dine on haggis and sheep's head. The sheep's head has since fallen by the wayside, but modern Burns Night dinners continue to feature such traditional Scottish specialties as cock-a-leekie soup, smoked haddock, oatcakes, tatties and neeps (potatoes and turnips or rutabagas), clootie dumpling (a spicy suet pudding stuffed with dried fruit), and cranachan or tipsy Laird, a scrumptious sweet trifle made with oatmeal, whiskey, cream, and raspberries. (Or try this version, with jam and sponge cake.)
Read the rest on The Plate.