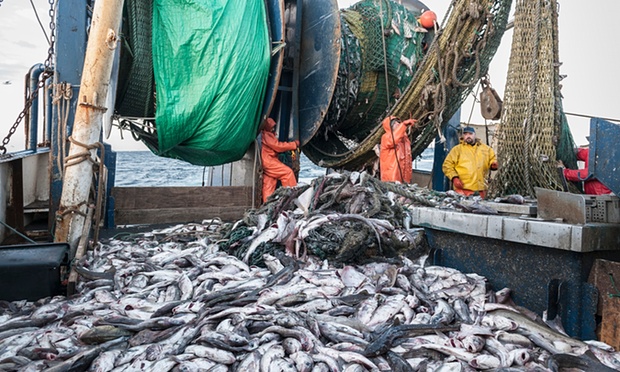 But optimists could take heart at least from the FAO data: although catches had levelled off, they were not falling. With hindsight, and the benefit of a study published this week by Daniel Pauly and Dirk Zeller of Canada's University of British Columbia, we now see that we placed too much faith in FAO.

The study shows in stark detail that FAO figures do not report lots of the fish we catch: fish taken by small-scale and subsistence fishers, especially in developing countries, recreational catches, and catches thrown away at sea because they either have low value or boats have no quota for them. In reality, we take 50% more fish than we thought – a staggering total of about 130m tonnes a year all told.
Read the rest on The Guardian.