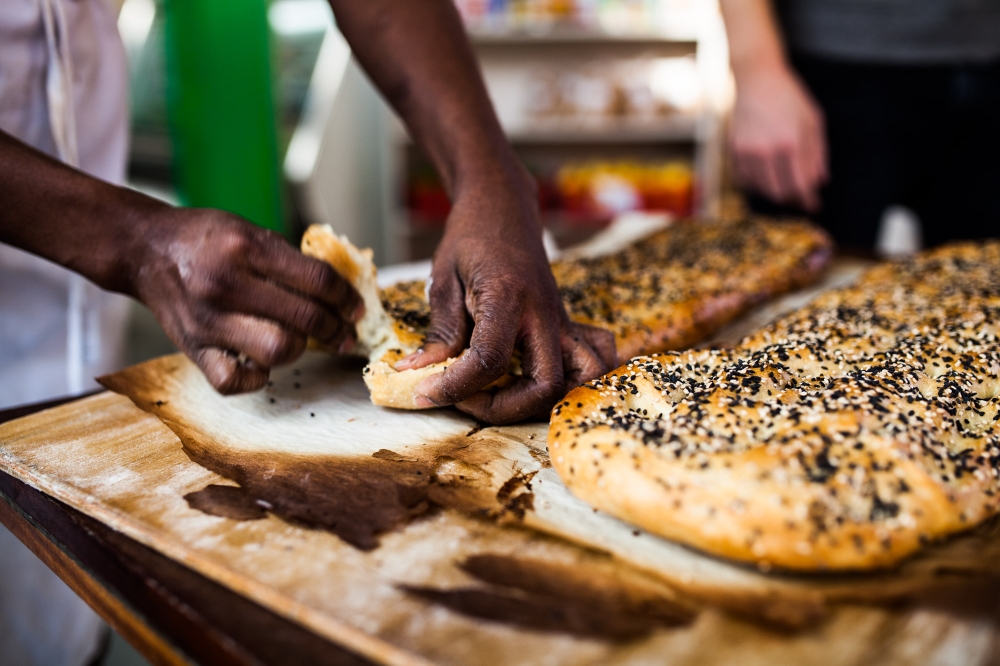 Clarisse, who speaks with a graceful French accent and hails from Burkina Faso, lightly dimples the delicate yeasted dough before sprinkling it liberally with the seeds. "I like to use a lot of them so you can feel the taste of the seeds," she laughs. Clarisse then deftly transfers the dough to a baking peel and walks it over to the ovens, where it will soon resemble the drool-inducing bread featured on the cover of the bakery's new cookbook.

Like most of the women in the kitchen here, however, Clarisse is not a typical baker. She is, in fact, a student in Hot Bread Kitchen's baking and professional development program, nearing the end of her nine months of training. Hardly just a neighborhood bakery, Hot Bread Kitchen is a social enterprise that empowers immigrant women, largely supported by its bread sales.

Founded in 2007, the bakery was born in Jessamyn Waldman-Rodriguez's small Brooklyn apartment kitchen, where she made tortillas from nixtamalized corn that she sold at farmer's markets. The enterprise quickly grew from there, hiring its first staff and working out of a rented commercial kitchen space in Queens. In 2010, Hot Bread Kitchen moved into the sole remaining building of La Marqueta, a historic and once-bustling East Harlem market located under the elevated Metro North train tracks, where it is now headquartered.
Read the rest on Munchies.