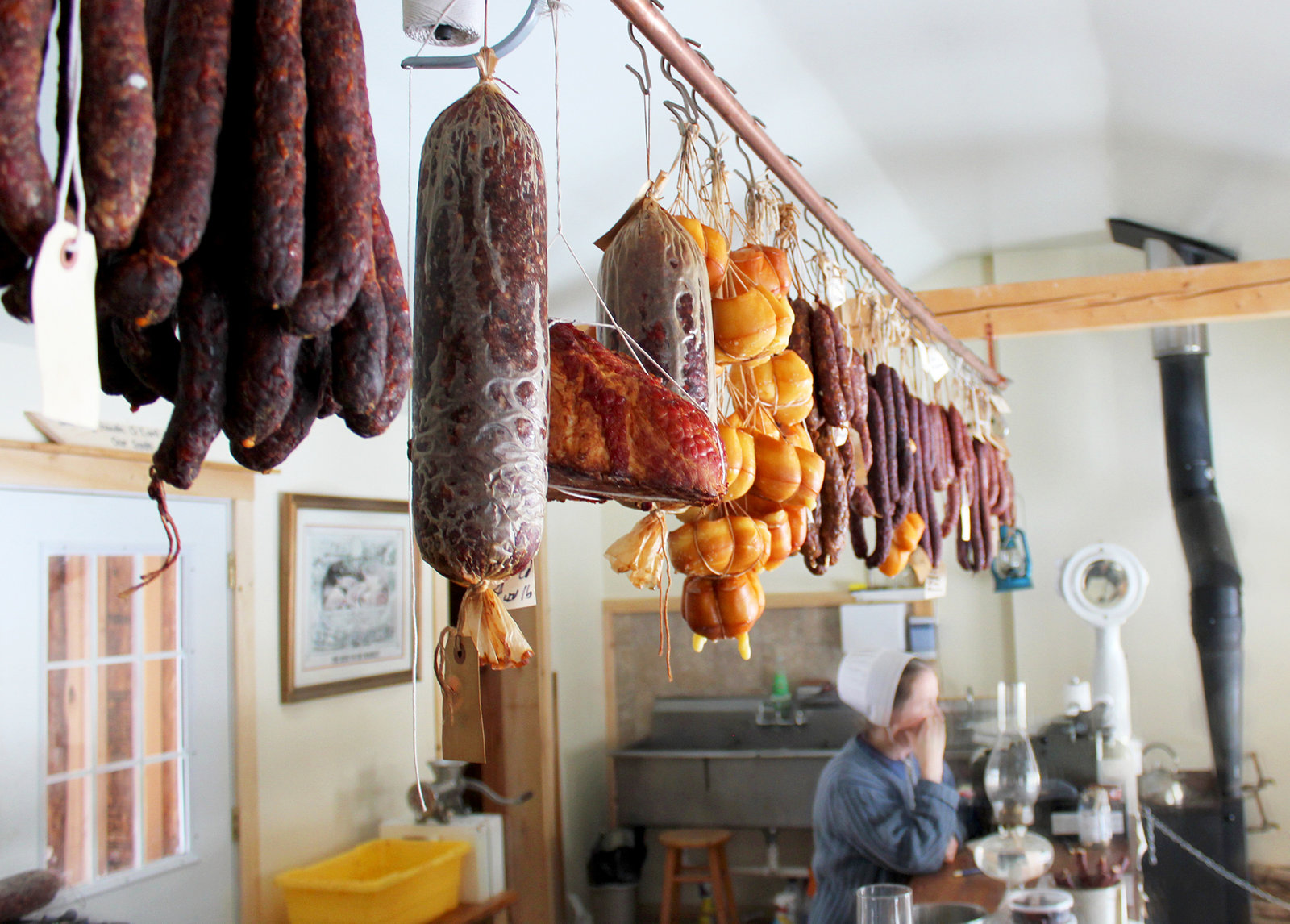 There's a new deli in rural Maine with a hotshot chef behind the counter. Foodies may know Matthew Secich's name from stints and stars earned at Charlie Trotter's, The Oval Room in Washington D.C., and The Alpenhof Lodge in Jackson Hole, Wyo.

Recently, Secich joined an Amish community and moved his family and his kitchen off the grid.

His new spot, Charcuterie, is a converted cabin tucked away in a pine forest in Unity, Maine, population 2,000. You have to drive down a long, snowy track to get there and you can smell the smokehouse before you can see it.

If you've followed your nose this far, inside, you'll see ropes of andouille, kielbasa and sweet beef bologna hanging from hooks above the counter. There are no Slim Jims here, but rather handmade meat sticks, fat as cigars, sitting in a jar by a hand-cranked register.
Read the rest on The Salt.